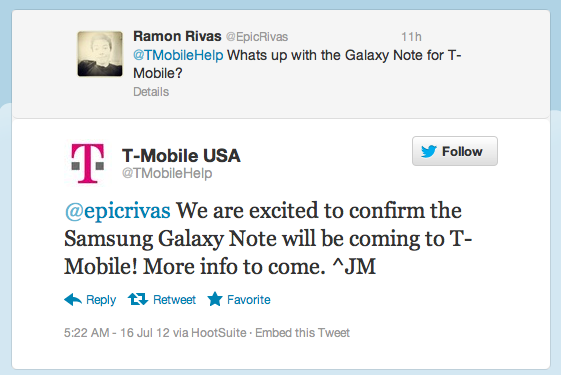 Prepare to be shocked as T-Mobile has finally issued a confirmation of sorts that the Galaxy Note will in fact arrive on T-Mobile. In response to a Tweet, T-Mobile says:
"We are excited to confirm the Samsung Galaxy Note will be coming to T-Mobile! More info to come."
That's about as much confirmation as we can expect for now, with specs, date and price still to be determined. I've already issued my cry for more details and hopefully it won't be long before T-Mobile makes this confirmation even more official with all the relevant release details. So now we wait, again.