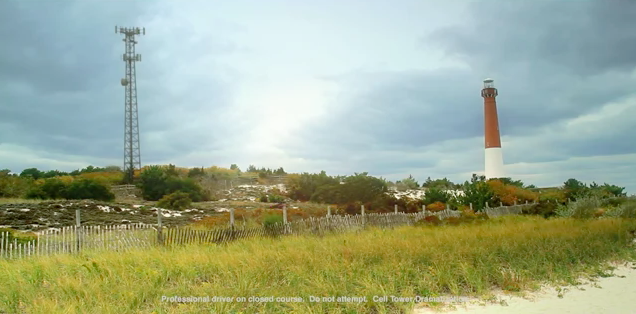 So, it's true that we've already posted this T-Mobile advertisement — except this time we're adding in a special word from T-Mobile Senior Vice President of Brand & Advertising Peter DeLuca. Thanks to a press release sent out this afternoon, T-Mobile is letting us all know that Carly strapped on some motorcycle leather, hopped on a 1000cc Ducati super-bike "symbolizing the speed and capability of T-Mobile's 4G network."
Watch it again, for the very first time.
Press Release:
One, Two, Kalamazoo: T-Mobile's 4G Network Has You Covered

By: Peter DeLuca, Senior Vice President, Brand and Advertising, T-Mobile USA

T-Mobile's popular brand ambassador, Carly, recently donned motorcycle leathers and hopped on a 1000 cc Ducati superbike, which symbolizes the speed and capability of our 4G network.

But speed is only part of the puzzle. Our latest ad highlights the breadth of our nationwide 4G coverage as Carly zooms past some of our more than 35,000 cell towers across the country. Footage captured from the Puget Sound to Miami and more is symbolic of our nationwide coverage.

Today, T-Mobile's 4G network reaches well over 220 million people in 229 markets. We're not just talking about 4G coverage in major cities, either. Our network also reaches suburban areas and we were recently recognized by 

PC Magazine

 as the best performing 4G network in suburban and rural America.

The great news for our customers is that we're continually making the T-Mobile 4G experience faster and more dependable as we modernize the network in 2012 – improving signal strength, in-building coverage and device choice – and prepare to launch LTE next year.

Our new "Towers" ad is just another way we're letting our customers know they're covered by T-Mobile's 4G network.  Consumers who previewed this ad got the message and really enjoyed the spot. Check out the full ad on 

YouTube

… and, T-Mobile customers, feel free to watch with confidence on your smartphone, tablet or laptop over our 4G network.

Enjoy!