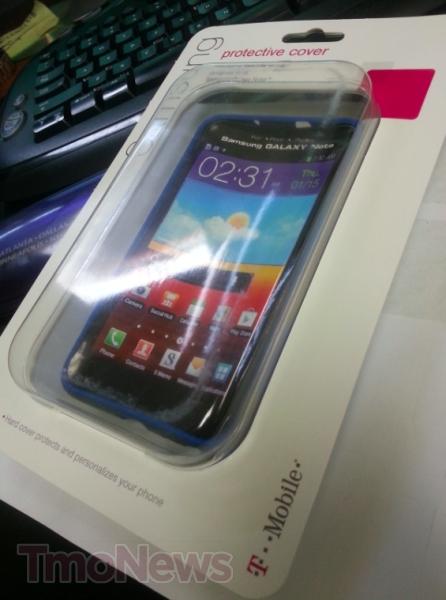 It's not always a perfect indicator of a device arriving soon, but the arrival of Samsung Galaxy Note accessories into T-Mobile owned retail stores is a good sign. Accessories can often arrive weeks before a phone launches, although on the same hand they can arrive a day or two before launch. Is it possible that Galaxy Note accessories are arriving in time for the once anticipated July 11th launch? Of course, but we're still thinking August 8th is more likely given that a number of events that generally happen prior to a major phone launch for T-Mobile have yet to take place. For one, the PR announcement was expected on June 25th, which is well in the past along with the "Coming Soon" page on T-Mobile's website which was supposed to appear on July 3rd.
Given that neither of these events have taken place, we're pretty certain the July 11th date is a long-shot, though we're happy to be surprised. We have learned that T-Mobile will be focus the Galaxy Note on T-Mobile.com, on B2B customers and limited store distribution.
We are however 100% certain that the device will launch with Ice Cream Sandwich, just in case there was any doubt. We're also expecting an HSPA+ 42Mbps radio inside given that T-Mobile is calling for the Galaxy Note to "browse the web fast with one of T-Mobile's fastest 4G devices."
No matter how "late" the Galaxy Note may be after its initial launch last year, this is still one "phablet" we're eager to get our hands on paired with T-Mobile's HSPA+ network.