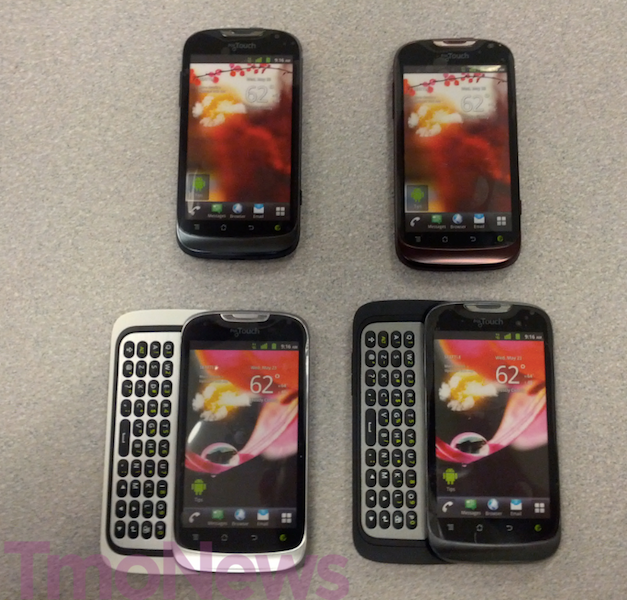 By now we've already seen the upcoming Huawei myTouch devices in the wild, officially announced and unveiled in all their press shot glory. This time, we're getting a look at the completely useless, but worth viewing dummy phones as they arrive in-store. Of course, the arrival of the dummy phone is just one step in the various stages of a smartphones release pattern. There isn't a lot to see here, other than the actual colors "live" and well, that's about it really. Still, if you have even a passing interest in the new myTouch lineup, this will just have to hold you over until the real-deal devices start arriving.
Both devices feature 4.0? WVGA display, Android 2.3 Gingerbread, 1.4GHz single-core processor, dedicated camera button for access to the 5 megapixel camera and a front-facing camera for video chat.
T-Mobile will have both myTouch models on store shelves beginning August 8th for $49.99 after a $50 mail-in rebate card.