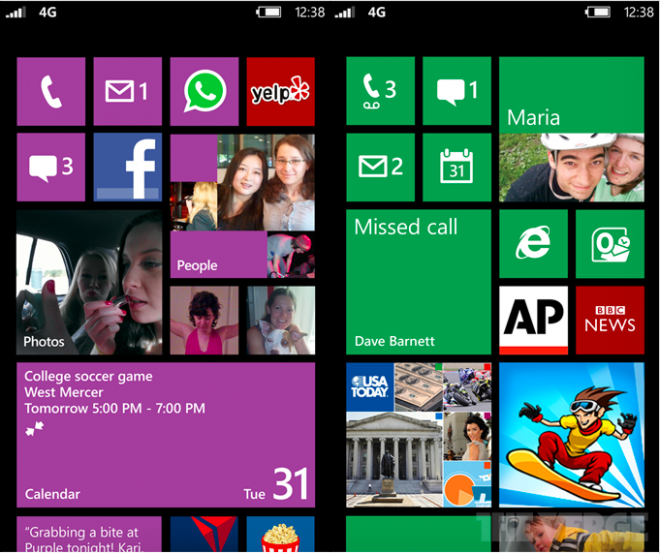 On the heels of the Windows Phone 8 announcement, comes word from T-Mobile that they will be one of the first launch partners for the upcoming platform. In a quick statement to PC Mag, T-Mobile confirmed they are "bullish" on Windows Phone 8:
"T-Mobile is very bullish on Windows 8 and will be a partner at launch," a company spokesman told us via e-mail.
Looking at that above picture, I still love what I'm seeing, it's definitely refreshing moving away from the static icons of iOS or various takes on Android. We'll just have to wait and see how it resonates with the public later this year.