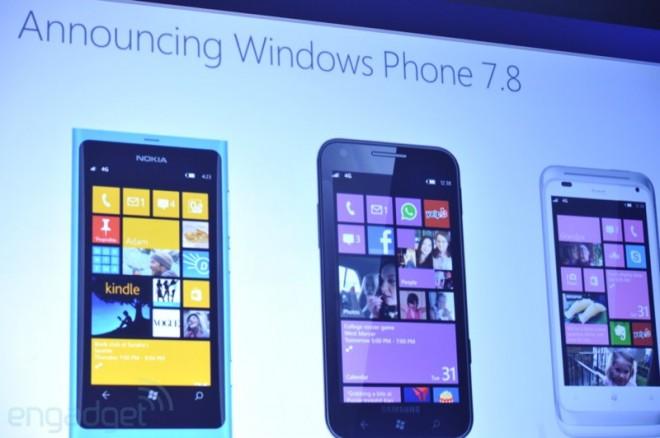 Microsoft is in the midst of unveiling their next generation smartphone platform in Windows Phone 8 and so far, I'm loving what I'm seeing. Google and Apple take note, Microsoft is working hard to raise their game through the addition of long-requested features along with a brand new Start Screen which frankly speaking, looks freaking awesome.
A lot of what we're seeing now is backend stuff, definitely not part of the end-user experience — but these are all things that will make WP8 a more attractive platform for customers and developers alike. There's new wallet functionality reliant on a secured micro-SIM instead of NFC, meaning carriers can't cut you off from the likes of Google Wallet, Nokia maps is now the default maps app removing Bing maps and includes offline map support. Moving on, Microsoft is promising lots and lots of enterprise support, multi-core processors, displays up to WXGA (1280 x 768) and external storage on SD. All of their announcements today will help enable better and faster hardware, enable development for new games and other demanding apps, all be written in native code which leads us to our next point.
The real achievement from todays announcement is that Microsoft has achieved running the same platform on desktops, laptops, tablets and phones allowing portability among all your devices. Along with that is a promise from Microsoft for an 18 month support window for upgrade paths on all Windows Phone 8 devices all done over-the-air.
Windows Phone 8 is set to arrive this fall, but there's a catch:
The long-debated upgrade process for the current generation process to Windows Phone 8 can now be laid to rest, sort of. The Apollo update, now expected to arrive by the end of this year will be restricted in some sense to newer handsets that arrive with WP8 already on board. So what's the plan for the current generation of Windows Phones?
Current Windows Phone users will be happy, at least with some of the news as the brand new Start Screen will be included in a software update dubbed Windows Phone 7.8. There'll be support for three tile sizes, with the smallest being a fingertip size option, or about a quarter of the size of the current square tile. The update will be delivered directly to users, sidestepping carriers and will be done over WiFi.
Hit the Engadget link below for a full look at Windows Phone 8.