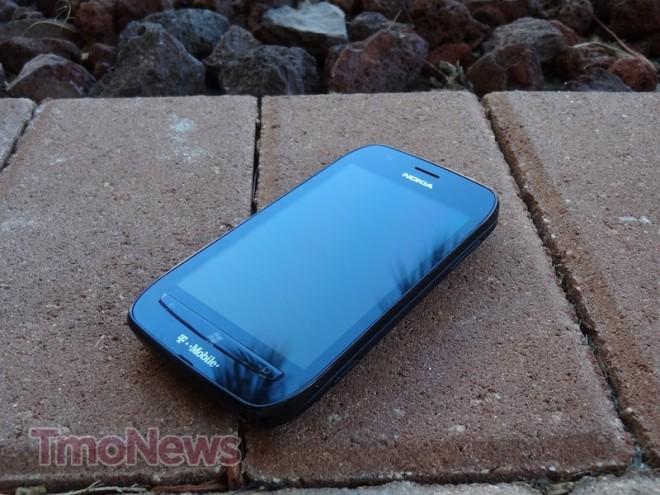 T-Mobile is riding the Windows Phone news wave today with their own blog post highlight the rising sales of their Windows Phone lineup. In fact, in the eight months of availability for the Nokia Lumia 710 and HTC Radar 4G, sales have more than doubled. Acknowledging that Android holds the lion share of the market for T-Mobile's 4G smartphone portfolio, Windows Phone is coming on strong says T-mobile with a "simple and addictive experience."
The Lumia 710 is consistently among the top 5 selling devices on T-Mobile's network since its launch in January of 2012. In fact, 55% of all upgrades to the Lumia 710 come from a messaging or feature phone, leading to some of the highest satisfaction scores for all of T-Mobile's smartphones. T-Mobile remains "bullish" on Windows Phone future announcing earlier today that they will be among the launch partners for the Windows Phone 8 release later this year.
While there's no doubt that Android will continue to dominate T-Mobile's lineup, writing off Windows Phone at this point is far too early. Microsoft has plenty of fight left in it and now they are doubling down with Windows Phone 8 and a host of requested and innovative features. The Windows Phone future shall be interesting indeed.
Full Statement:
Windows Phone Sales Climb as Consumers Demand Choice
By Brad Duea, senior vice president of product management
At T-Mobile, we focus on delivering amazing 4G experiences at an affordable price across a wide selection of cutting-edge devices. And we know that consumers demand choice when it comes to their next smartphone. Choices are a must when it comes to fitting a person's individual needs – from the best smartphone to the right operating system to the best rate plan. This is why we support multiple smartphone platforms, knowing all will continue to evolve and provide the best experiences to our customers.
Today, Android continues to represent the lion's share of smartphones on our 4G network however, Windows Phone has come on strong as a modern smartphone platform with a simple and addictive experience.  In fact, the mix of Windows Phone sales among our product portfolio has more than doubled in the past eight months with the availability of the Nokia Lumia 710 and HTC Radar 4G.
We continue to see strong sales and adoption of the platform with the Nokia Lumia 710 consistently being one of our top five selling smartphones since it launched in January 2012. Not only that but, as expected, we've seen a large number of first-time smartphone users select a Windows Phone as their device of choice with 55% of all upgrades to the Lumia 710 coming from a messaging or feature phone. Best of all, they're loving their new smartphones; in fact, Lumia 710 users have some of the highest handset satisfaction scores among all of our customers.
The feedback from our customers has been very positive on Windows Phone software, with the Metro user interface and ease of use as two of the best rated Windows Phone features, and we know Windows 8 has the potential to take that experience even further integrating the platform across multiple screens with PCs, tablets, TVs and smartphones.
We're bullish on the future of Windows Phone. In fact, IDC's report out earlier this month predicts Windows Phone will surpass iOS by 2016 – and we expect Windows Phone to continue to play a prominent role in our product portfolio and marketing efforts. Microsoft announced today that T-Mobile will be among the launch partners for the Windows Phone 8 release later this year, and we're excited to bring new, innovative Windows Phones to market.