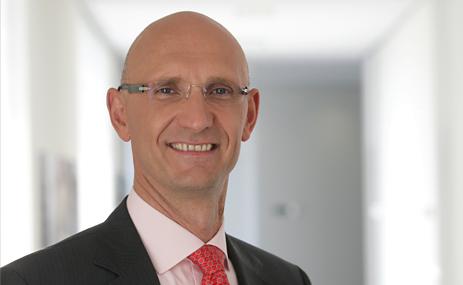 Deutsche Telekom CFO came right out today speaking at the 40th Annual J.P. Morgan Global Technology, Media and Telecom conference and said that T-Mobile USA is "not a problem" for the international carrier.
"There's always a perception that if these guys are selling an asset it must be a problem child," Höttges said. "It is not a problem for us. And that is due to the fact that we have a clear path toward LTE. It is definitely a big opportunity in the marketplace."
Hottges went on to say that T-Mobile USA can "self-fund" itself and future plans from the cash flow it generates. He said at the end of T-Mobile's current plans for the network, they will have 2x10MHz channels for LTE in almost every one of their markets, which will give the company a strong spectrum position at least through 2017 or 2018.
"There is no need for us to enter into any kind of deal at this point in time," said Hottges, seemingly knocking down any rumors that DT might try and merge T-Mobile with prepaid player MetroPCS. "We have cash flow. We are investing $4 billion."
Hottges continued to emphasize strong position with their AWS LTE network explaining that manufacturers will support this band. In the sense that both AT&T and Verizon will also use LTE on the AWS in the US, there should be a strong choice of devices that have the 1700 AWS LTE band on board.
As for a deal with the iPhone on T-Mobile:
"We hope that we would get a decent portion without being forced into a huge volume commitment. That is something we cannot afford," he said. "We hope that we can help grow Apple's business in the U.S. without a different chipset."
Sounds like all T-Mobile might need is a LTE capable iPhone with the 1700 band and that could pave the way toward a deal bringing a subsidized iPhone on the T-Mobile's USA network. At least that's the hope.