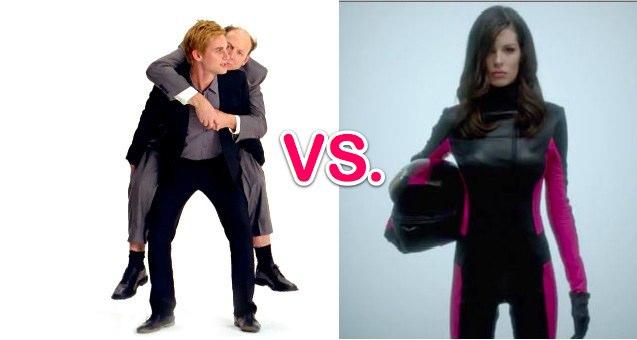 T-Mobile currently lays claim to the title "America's Largest 4G Network" based on coverage of 215 million people with HSPA+ technology. However, AT&T is working to one up that claim with their own figure of nearly 250 million people covered by their "4G network." It was back in February when AT&T first tried to claim the title of the nation's largest 4G network, but did so without providing any specific figures. Now, AT&T says they are firmly in the lead and will take the title. The question is, will T-Mobile give up the title?
"T-Mobile currently operates America's Largest 4G Network, reaching well over 215 million people in 225 markets, which we believe makes us the largest," T-Mobile said in a statement to FierceWireless. "It's important to note that having enhanced backhaul in place is necessary to deliver a 4G experience. AT&T is touting the reach of their network, but we don't believe they have sufficient backhaul to justify the assertion that they are larger.  We believe T-Mobile reaches more Americans with a 4G experience."
AT&T says nuh-uh:
"The facts are we have the nation's largest 4G network covering nearly 250 million people with LTE and HSPA+ with enhanced backhaul," AT&T's Steven Schwadron told FierceWireless.
What about Verizon you say? Verizon spokesman Thomas Pica says they cover 2/3 of the U.S. population and more than 200 million POPs [with LTE]. If you check the census site, it will say there are about 314 million in the U.S. at this time." Verizon says they will cover 260 million people with LTE by the end of 2012.
Sprint, well Sprint's WiMAX network only covers around 130 million people, so they've long been out of the running.
What say you? Who has the nation's largest 4G network? Is it T-Mobile or is AT&T?