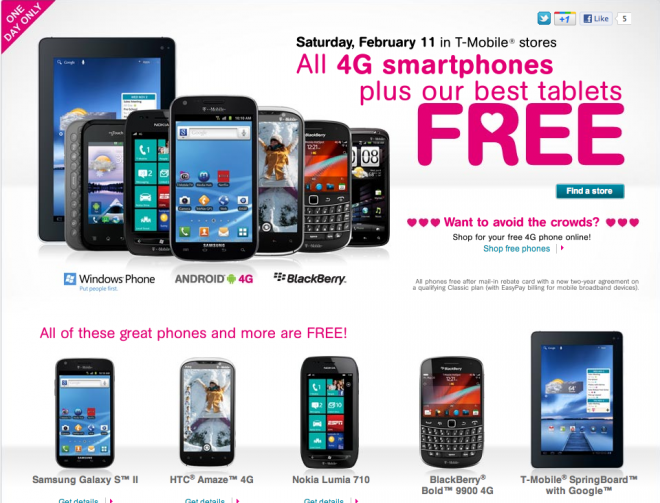 Remember today's Valentine's Day sale? Well, T-Mobile has extended for another day because its point-of-sale computer systems could not handle the strain of the high demand for service contract activations and device upgrades.
So, if you missed it today, you'll have your shot tomorrow. As mentioned before, T-Mobile retail, retail partner stores (authorized dealers) and customer care are all getting in on the sale fun tomorrow. Standard upgrade rules and migration fees apply. If you have any questions on the offer, we'd first suggest re-reading T-Mobile's original press release, and check out our post afterward. Happy Valentine's Day Sale!
Don't forget to check out T-Mobile's website for additional info!
Developing…