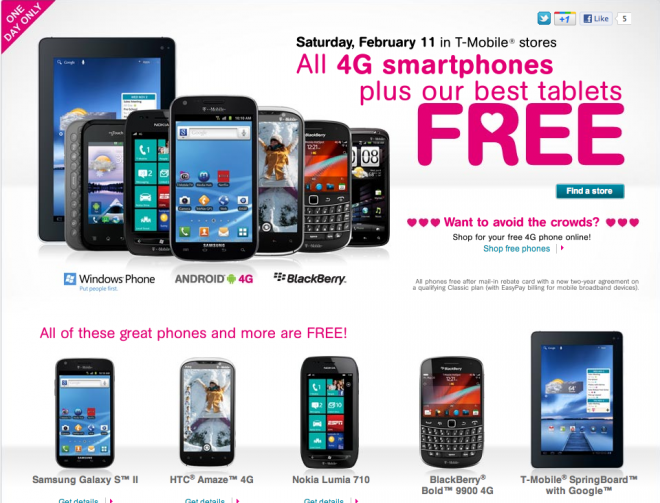 T-Mobile's Valentine's Day sale is officially on today and today only so let's rewind for just a minute and highlight what today is all about: "For one day only, Saturday February 11th, new and existing customers can purchase any phone on any of T-Mobile's Unlimited Classic or Value Plans and receive a Mail-in Rebate, bringing the 2YC (year-contract) subsidy price to FREE or the net device down-payment to $0.00."
T-Mobile retail, retail partner stores (authorized dealers) and customer care are all getting in on the sale fun today. Standard upgrade rules and migration fees apply. If you have any questions on today's offer, we'd first suggest re-reading T-Mobile's original press release, after that, take a look at the two images below detailing today's pricing options for both Classic and Value plan purchases. Happy Valentine's Day Sale!
Don't forget to check out T-Mobile's website for additional info!