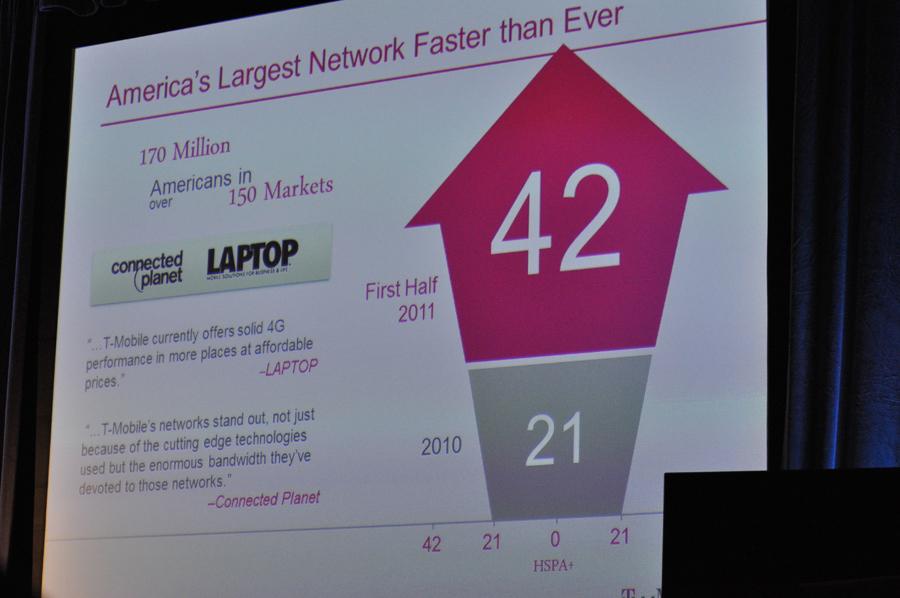 Nokia Siemens has announced they are showing off the next evolution in HSPA+ technology at the Mobile World Conference next week in Barcelona. Currently called "HSPA+ Multiflow," this service allows mobile devices to connect to two cell towers simultaneously helping connectivity. Multiflow's connection to a second tower can make sure a mobile device is connected to a second tower when signal begins fading and could also lead to greatly increased data speeds. According to Nokia Siemens, Multiflow can double HSPA+ data speeds and response times by upwards of 50%.
The demo will take place with Qualcomm, which is offering a prototype HSPA+ Multiflow-enabled USB dongle for this purpose. If the demo goes well, the company hopes to have the technology standardized by the 3GPP by the middle of this year with commercial availability for late 2013. Carriers will be happy to know that existing NSN equipment (which T-Mobile uses) will be software upgradeable, although mobile devices will need new chipsets.
T-Mobile has had similar plans as a part of their roadmap since late 2010 in the form of MIMO, better known as multi-in, multi-out. With this new technology, T-Mobile could continue it's HSPA+ downstream speeds to around 650Mbps.
We should note that we've heard a bit of rumbling surround LTE in the past two weeks and given Deutsche Telekom's investor call later this week, we're hoping the words "T-Mobile USA" and "LTE" might arrive in the same sentence.