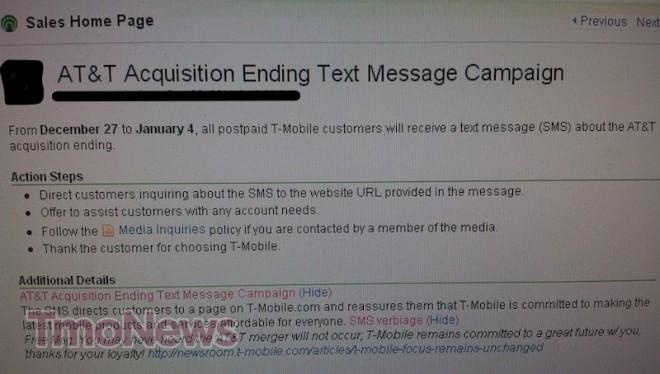 I'll assume for the moment that if you are reading this, you are already well-aware that AT&T's offer to purchase T-Mobile was withdrawn by AT&T last week. If you haven't already heard, AT&T withdrew their offer to purchase T-Mobile for $39 billion dollars. Glad that's out of the way as we thought we'd post up this little nugget of goodness as T-Mobile began alerting customers regarding the ends of talks with AT&T via text message.
The messages, which began yesterday and will continue through January 4th will be sent to every postpaid T-Mobile customer. The message itself will direct you to T-Mobile's official newsroom page where you can read about the end of the proposed merger. Or just go back and read this post. Same thing.
Truthfully, the image below is the real reason I wanted to get this post as the bit.ly short link cracked me up when I first saw it. I'm sure you can figure out why. Anyway, if you get the message, just know that the AT&T deal is over.
Thanks @SlashDW for the image!