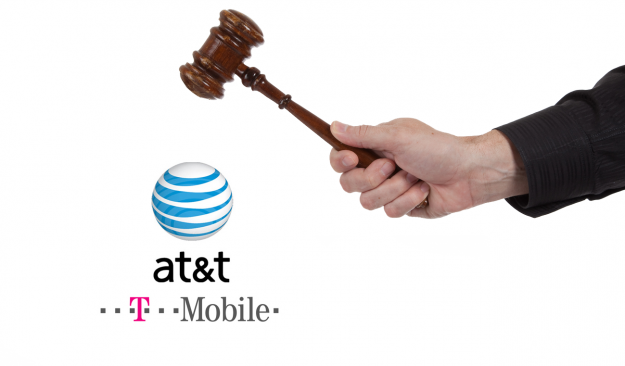 The Justice Department, appearing before Judge Huvelle along with AT&T this morning argued that since AT&T has pulled its merger application from the FCC, the issue is no longer pressing and there is no need to rush to trial. The Justice Department asked the judge to delay the trial to an unspecified date in the future.
According to the Wall Street Journal report, Judge Huvelle admonished AT&T for pulling its application from the FCC by stating, "You could change the deal in a month and everybody's time will be wasted." Furthermore, the Judge noted that since the application has been pulled, the urgency of the case is no longer an issue.
The Department of Justice is preparing to ask for a stay in the case, or even withdraw its case until AT&T re-submits its application to the Federal Communication Commissions. The Judge gave the Justice Department until Tuesday to file any motion and will decide on the motion on December 15th. Joseph Wayland of the Department of Justice has said that if the postponement request is not granted, the Justice Department will simply withdraw its case until AT&T once again files with the FCC.
AT&T asked the court to stick with the current February 13th trial date and argued that delaying the acquisition any more than it already has could lead to the deal's complete collapse. AT&T had initially expected to close the deal by March of 2012 only to recently push that date back to June 2012. Now, even June of 2012 may be too early in the year.
Looks like AT&T's grand plan to fight this in court may have backfired. If AT&T were to resubmit an application to the FCC, we could be looking a very different deal than what was originally considered.