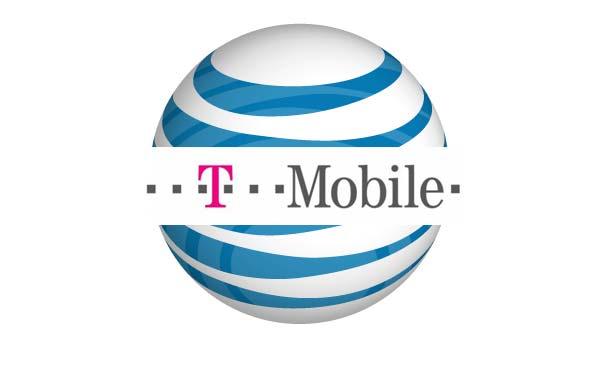 Yesterday's sudden and somewhat shocking revelation that the Department of Justice was suing to block the AT&T/T-Mobile merger caught the world by storm. Now that the dust (and shock) of the news has settled, the question now being asked is…what is next for Deutsche Telekom and specifically their USA brand? An early morning article out of Bloomberg asks this very question and the answer isn't a simple one.
When AT&T agreed to buy out T-Mobile for $39 billion this past March it was done at 28.8 times profit for DT, giving T-Mobile USA the highest valuation of any wireless carrier outside of China. If the same deal were put together today (at the same multiple AT&T was willing to pay in March) the deal would be for $12 billion less given T-Mobile USA's current profit slump.
"They've got a problem on their hands with T-Mobile," Brian Barish, Denver-based president of Cambiar Investors LLC, which oversees about $8 billion, said in a telephone interview. Deutsche Telekom isn't "going to get as much money as they were hoping. It's basically damaged goods, T-Mobile. They are going to have to figure out a plan B strategy that is mindful of that unavoidable reality," he said.
While Deutsche Telekom declined a comment to Bloomberg regarding how much T-Mobile USA would be worth to another buyer other than AT&T, the fact remains that nobody will ever offer the same dollar amount. AT&T, DT and other organizations that support the T-Mobile deal plan to fight the DOJ lawsuit but pushing the deal ahead is now more difficult today than it was this same time yesterday. AT&T could still push the deal through albeit with significant divestments and conditions for coverage buildout and job creation, they stand to lose almost $6 billion in cash and spectrum if they fail to close the deal.
The sudden news of the DOJ announcement offered plenty of speculation that a Sprint deal could be a real possibility should the AT&T offer fall apart. Often thought to be the real white knight for T-Mobile USA before the AT&T offer, the DOJ announcement doesn't seem like they would accept Sprint either as a likely suitor. One of the more popular interpretations of the DOJ lawsuit is that they don't want any of the large wireless carriers banding together, especially T-Mobile.
"A plain reading of the DOJ's complaint makes it clear that a Sprint/T-Mobile pairing would be equally unacceptable," Craig Moffett, New-York-based analyst wrote. "T-Mobile USA may well be forced to remain independent. The prospects of any other deal, including one with Sprint, are also very poor."
So Deutsche Telekom maybe be forced to think about whether or not they wish to roll up their sleeves pending the end to the AT&T talks and make a serious commitment to the US market or they have to find a more suitable buyer and accept a lower asking price. So who are suitable buyers? Sascha Segan from PCMag attempted to answer that yesterday:
Google: Few people see this happening as their Android business relies on it not competing with its own customers and given its recent purchase of Motorola, AT&T and Verizon might be very unhappy should Google push to grab T-Mobile.
Cable Companies (Comcast, Time-Warner, Cox, Centurylink, Dish…): Cable companies have long said they want to make headroom in the wireless marketplace. Dish may be a suitable buyer with $3 billion in broadband spectrum already under its belt. Dish could have a nationwide wireless network at their fingertips and could combine their existing spectrum with T-Mobile's to create a 4G network.
Investors: The VC crowd might take a gamble on a T-Mobile USA purchase if they have a solid plan to end up with a significant profit. T-Mobile USA's profit has declined but wireless is still a profitable business and there may be plenty of investor-executive types who think they can run Tmo USA better than what Deutsche Telekom has done.
A number of other possible names and business floating around such as America Movil, Wind Telecom, Apple and of course Sprint remains at the top of any list. It's tough to say who are the real possibles given the size of the investment needed to not only purchase T-Mobile, but also to purchase additional spectrum in order to continue growing the network.
The fact of the matter is that this deal isn't dead and while yesterday was a victory, the war isn't over yet and this deal still has a long way to go before it's completely dead. Something tells us AT&T is just getting started with their fight to win over the government and we certainly expect them to throw plenty of money around to help make a victory happen.