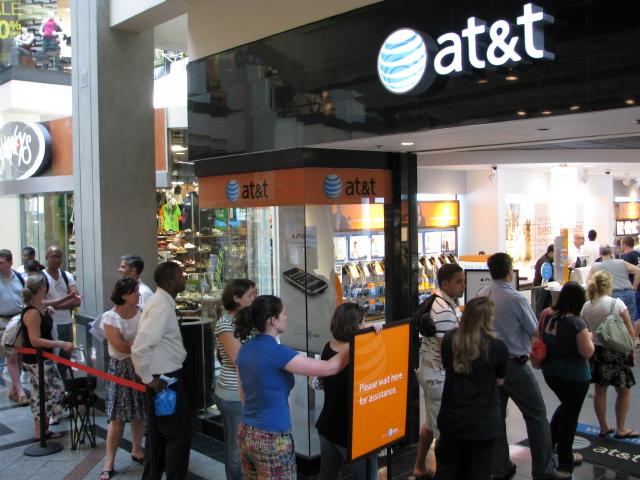 Update 1: AT&T responds: It is not unusual for state attorneys general to participate in DOJ merger review proceedings or court filings. At the same time, we appreciate that 11 state attorneys general and hundreds of other local, state and federal officials are publicly supportive of our merger. We will continue to seek an expedited hearing on the DOJ's complaint. On a parallel path, we have been and remain interested in a solution that addresses the DOJ's issues with the T-Mobile merger.
Update 2: 
Vonya McCann, Sprint Nextel (NYSE: S) senior vice president for Government Affairs, issued the following statement: "After a comprehensive review of the facts related to AT&T's proposed takeover of T-Mobile, seven state attorneys general have reached the same conclusion as the U.S. Department of Justice: This proposed takeover violates antitrust law and would harm consumers, competition and our nation's economy. This is a strong stand for American consumers, and Sprint commends this bipartisan group of state attorneys general for joining with the U.S. Justice Department to protect consumers, competition and American jobs."
We remain confident that we'll reach a successful conclusion and look forward to delivering the merger benefits of additional wireless network capacity to improve customer service, expanded LTE deployment to 55 million more Americans, $8 billion in additional investment, and a commitment to bring 5,000 wireless call center jobs back to the United States.
This afternoon Attorneys General from seven states announced they will join the Department of Justice's move into blocking the merger of AT&T and T-Mobile. AG's from California, Illinois, Massachusetts, New York, Ohio, Pennsylvania and Washington have all signed onto the Department of Justice effort.
"We have had an excellent working relationship with a number of state attorneys general and they have provided invaluable assistance throughout our investigation," the Justice Department said. "We are pleased that these states have joined the department in its lawsuit."
Developing…