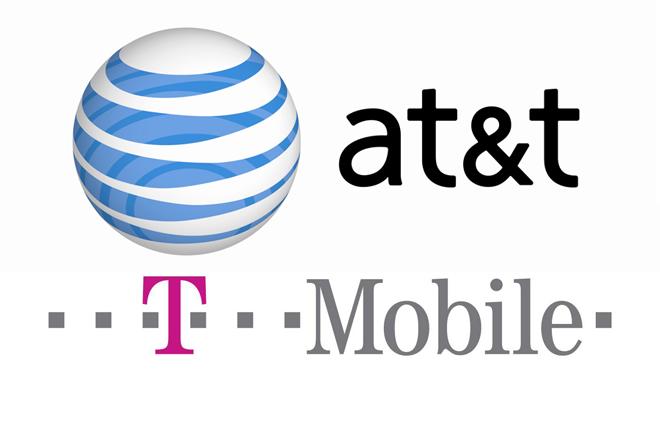 Deutsche Telekom and AT&T are putting up a united front in their attempt to finalize the purchase of T-Mobile USA while there are concerns that internally the companies no longer see eye to eye. According to a Bloomberg report their interests diverge should the deal fail and explains that Deutsche Telekom will end up better off when their hands are free to explore other options. DT saw their stock value fall almost 14% after the Department of Justice lawsuit was filed.
"AT&T still wants the deal to go through, but if there's no hope for it, then it's to their benefit to prolong the process," said Leon Cappaert, afund manager at Brussels-based KBC Asset Management who holds AT&T and Deutsche Telekom shares. "For Deutsche Telekom, it's just the other way round. This is a window of opportunity for all players to grab customers from T-Mobile."
While Deutsche Telekom CEO Rene Obermann still has the complete support of the DT board to continue working toward a salvaged AT&T deal there are members starting to consider alternative options. These include some long rumored options including spinning off T-Mobile USA on it's own and going back to previous suitors and restarting talks. In the meantime however, Deutsche Telekom remains committed to working with AT&T and joining them in their court fight against the Department of Justice.
Furthermore Deutsche Telekom has to see the AT&T deal through until it receives approval or 'officially' fails before they can restart talks with other potential buyers says Heinrich Ey, a fund manager at Allianz Global Investors in Frankfurt who holds AT&T and Deutsche Telekom shares.
"With AT&T in the driver's seat, Deutsche Telekom has to do everything to support them," Ey said. With the probability of regulatory approval now "very low," a sale of the entire business would still be the best option for investors, he said.
According to Deutsche Telekom Chief Financial Officer Timotheus Hoettges who explained that DT talked with five companies regarding the future of their USA branch. An IPO of T-Mobile would likely yield $28 billion dollars, far below the AT&T offer which continues to offer the reason for Deutsche Telekom's unwavering support.
Deutsche Telekom doesn't expect any court proceedings to start before next year with any key changes brought forth by a court proceeding requiring approval by the Deutsche Telekom supervisory board.
"This uncertainty will be most damaging to T-Mobile and Deutsche Telekom, which we presume will not be able to exercise the deal's break-up provisions and may be precluded from seeking alternative options," said John Jackson, a Boston-based analyst at CCS Insight. "A blocked deal would leave T-Mobile a weak fourth-place national operator with a parent highly unlikely to commit additional investment and an unappealing shortlist of alternative suitors."