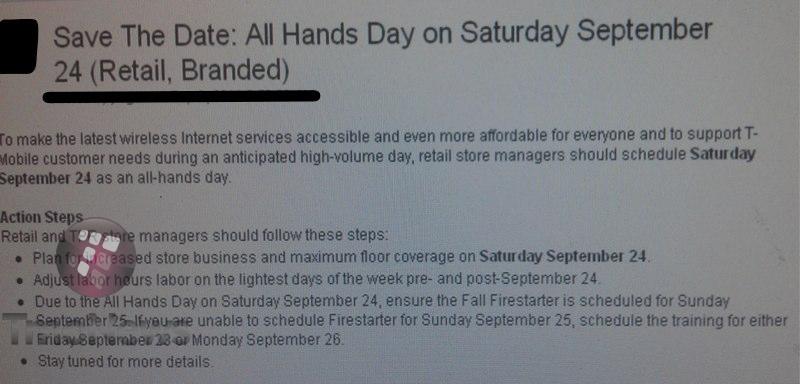 While a number of sites have seriously mistaken our story as "evidence" that I am suggesting the iPhone 5 is the cause for this meeting, that isn't actually the case. For the record, that "suggestion" came in the same sentence as saying T-Mobile found water on mars so I would have hoped that it would have been taken with a little more ambiguity.
As it turns out, the sale is pretty much in line with exactly what we would expect from these "all hands days" given previous sales under the same purview. Current rumors and intel put this as another smartphone sale with most T-Mobile smartphones priced around $100 after rebates of $50, $100 or $200 depending on the overall value of the device.
One extra rumor we are hearing is the introduction of a mobile hotspot device that works on T-Mobile's HSPA+ 42Mbps network. That is likely to be the only new product introduction during this special sale as we still have no indication devices like the Samsung Galaxy S II or HTC Ruby have been moved up.
More importantly, let's hope that T-Mobile recognizes once again that this deal should be available for both qualifying upgrades along with new and add-a-line customers. We're digging for more info and we'll bring it to you as soon as we can get our hands on it!