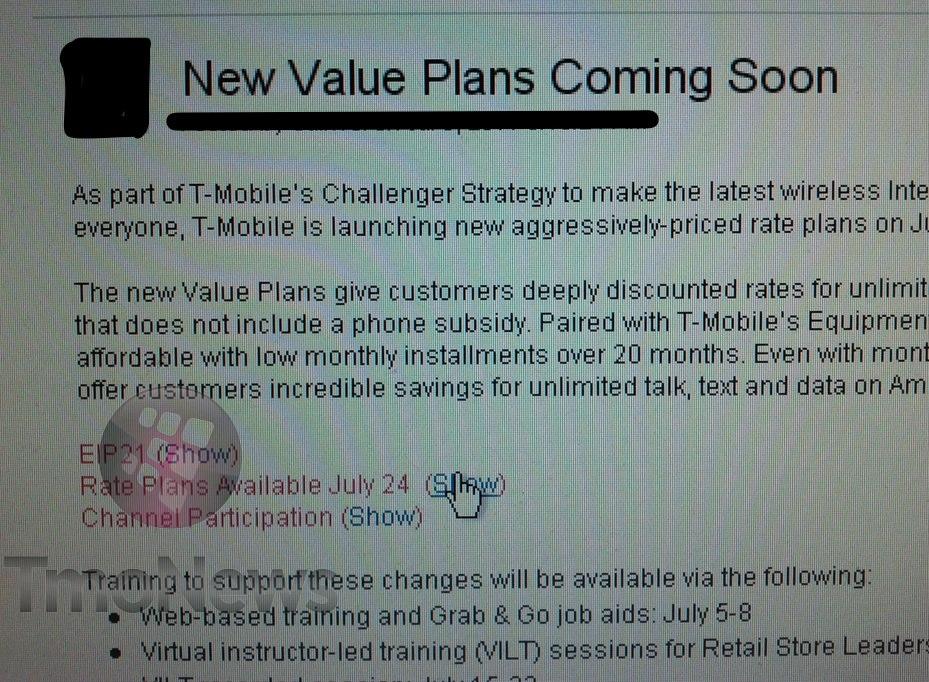 Update: Added picture confirming July 24th date.
We're eagerly awaiting the launch of T-Mobile's new rate plans to see if they can bring some stability to the T-Mobile customer base in the coming months. While early feedback based on our reports has been decidedly mixed we're still waiting to get a look at the whole picture to see what's really awaiting us come launch. So when are these new plans launching you ask? According to our current ninja intel we'll see these plans launch on July 24th which lines up perfectly with our "late July" timeframe we've been saying since the very beginning.
We'll continue to emphasize that this rate plan information is still subject to change along with the release date but we're hearing more and more that these details are locked in and ready to go. The countdown till July 24th begins.
Want to know more about the upcoming plans? See this post!