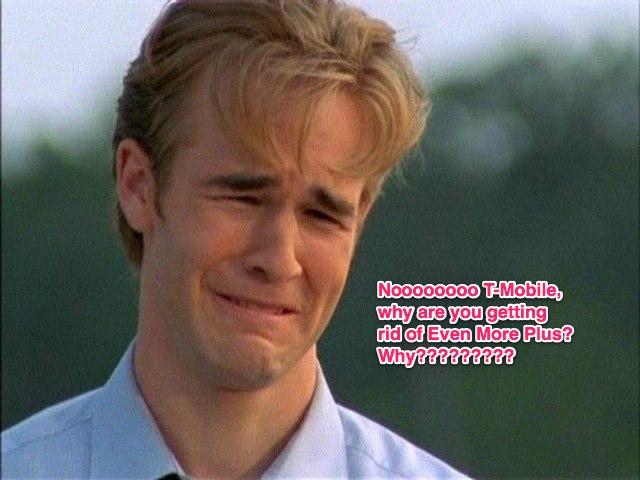 After doing a little teasing yesterday regarding T-Mobile's plans to revamp their current rate plan selection (again) beginning in late July. We're still compiling information which means all of this is subject to change but we're pretty confident the end result will look similar. According to our ninjas T-Mobile plans to kill off their Even More Plus plans once and for all and introduce "Value" and "Classic" plans.  Value plans are very similar to EM+ but with more savings. The "Classic" plans will be what is currently available(Even More)  and we don't expect any changes regarding those offerings.
So what are Value plans? According to our sources they are going to be very similar to Even More Plus plans with the biggest exception being they will now require contracts. T-Mobile will no longer have any non-contract offerings except for prepaid.
Value plans will be able to add unlimited text to family plans for $5 a line as no text bundles will be offered.
New data plan pricing for Value plans

200MB for $5
2GB for $10
3GB for $15
5GB for $25
10GB for $55
No web features are required for value plans

Three new rate plan prices

1000 Min for $49.99 with $5 add a line
2000 Min for $59.99 with $5 add a line
Unlimited plan with $5 add a line for 500 minutes, $20 for unlimited

Value plans have 21 month Equipment Installment Plan for full price on equipment, the first month is paid up front.
Max EIP is $300 a line
Existing EIP plans cannot be cancelled, if you lose/break a phone have insurance
Two year contracts are REQUIRED
FIrst payment will be the same as traditional two year contract price on Classic plans
Migration fees from Classic to Value plans range from $0 to $200 depending on how far customer is in contract, out of contract has no migration fee
One a customer switches to value plan cannot go back to Classic Plan
Classic plans will no longer have Equipment Installment Options
I once again urge that this information is unconfirmed but we do know these plans are coming. There are obviously a lot of holes and gaps to fill in with this information and we're working diligently to confirm and edit of all this.  So take this with a large grain of salt but as we are hearing lots of chatter regarding these new plans expect information to make its way out as we progress into July.