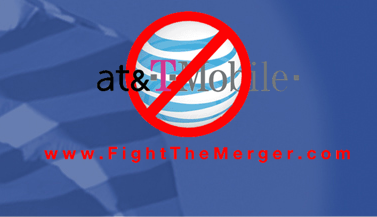 I told you this was one of the most interesting aspects of this merger saga, and it just got more interesting.  After posting the Fight The Merger post, AT&T contacted us with this statement:
"The claims made by the Bursor & Fisher Law Firm are completely without merit.  An arbitrator has no authority to block the merger or affect the merger process in any way.  Our arbitration provision allows customers to resolve their individual disputes with AT&T in a prompt and consumer-friendly manner."
So unfortunately this move may not be able to affect the merger.  Sad to hear, but it's still clear that there is plenty of opposition to this merger.