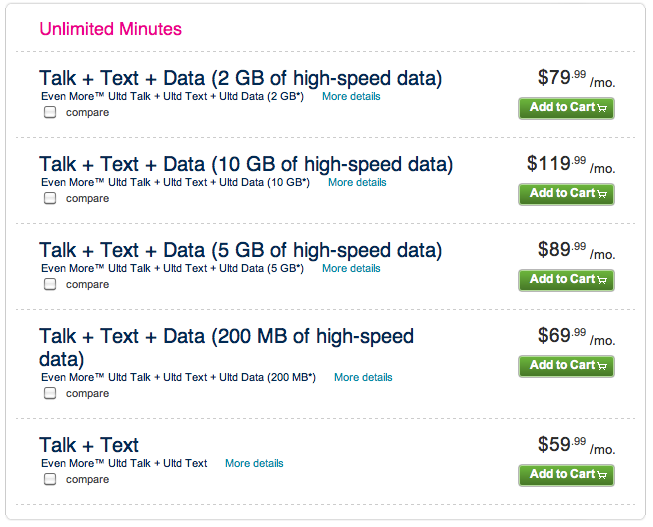 T-Mobile officially kicked off their revamped rate plan selection today with surprisingly little fan fare. At this time of this writing we have yet to hear anything from the Magenta mothership herself regarding the launch. That's ok as you have TmoNews and we've already got the new plans broken down along with the GIANT Frequently Asked Question post for you to explore.
Hoping not to be lost in the rollout of the postpaid rate plans are the new changes to T-Mobile prepaid high end plans. T-Mobile's $70 prepaid plan now comes with Unlimited Everything and their $50 prepaid plan now includes unlimited Talk, Text and Web for the first 100MB. The $50 plan now includes a reduced speed option for customers where they can continue past the 100MB at a throttled speed.
Check out all the new plans in the gallery below!