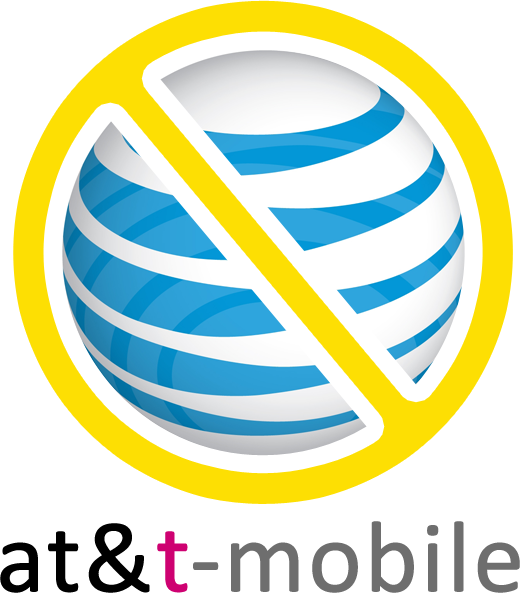 In case you didn't catch our liveblog this morning covering the Senate Judiciary hearing on the AT&T/T-Mobile merger, you didn't miss anything major but still missed quite the show. The hearing was aptly called "Is Humpty-Dumpy Being Put Back Together Again?" with an obvious tip of the hat to AT&T's former monopoly position. Senators Herb Kohl, Al Franken, John Conryn, Richard Blumenthal, Michael Lee, Amy Klobuchar and Chuck Grassley presided over the meeting. Appearing before the committee were AT&T CEO Randall Stephenson and T-Mobile CEO Philip Humm who did their best to defend the merger but at the end of the day, it was clear the Senate committee wasn't going to let this thing through without some hard questions.
AT&T and T-Mobile did their best to reiterate their well known reasons for why the acquisition makes sense for consumers, the wireless industry and for America. Stephenson took the brunt of the questions as Phillip Humm did more watching than responding. In effect, it is my position that Phillip Humm played second fiddle to Stephenson and perhaps rightfully so, it was clear who is leading the charge to push this deal through. Stephenson faced quite a few tough questions, especially from Herb Kohl who pressed Stephenson and Humm to admit they were competitors with both ducking the question in every way. Kohl eventually blurted out "Come on, you guys are competitors. Please." It was hysterical that AT&T wouldn't directly call T-Mobile a competitor but labeled US Cellular, Leap and MetroPCS as serious threats to the marketplace when they have less marketshare than T-Mobile combined.
There were plenty of attempts by the distinguished Senators to clarify remarks from both Stephenson, Humm and some of their subordinates regarding earlier positions by both companies. When Humm was pressed by Senator Kohl on statements by T-Mobile CTO Neville Ray regarding a lack of spectrum shortage at T-Mobile Humm responded by saying Ray was only referring to "short-term data revenue growth and not the company's ability to launch LTE." Kohl didn't buy it.
When the AT&T CEO was pressed by Senator Klobuchar from Minnesota to swear under oath that AT&T would not raise prices, Stephenson only responded that history had shown mergers would lead to lower pricing. Stephenson is a pro at avoiding the answers to tough questions.
Senator Al Franken took on Stephenson's hope that the AT&T/T-Mobile deal would be looked at on a local level by pointing out that AT&T advertises on a national level, does business on a national level and is ignoring that wireless is a national market.  Franken asked if AT&T isn't looking at the market on a local level, why should the deal be looked at as such? At that moment, I wanted to give Senator Al Franken a hug.
There was no more vocal opponent to the deal in the witness chair than that of Dan Hesse, Sprint's CEO. Hilariously referring to AT&T and Verizon at the "Twin Bells," Hesse admitted that an AT&T/T-Mobile merger increased the chances Sprint would be acquired by Verizon. Up until today, Sprint had yet to make such a definitive statement regarding their impression of their own future should this deal pass. In Hesse's opening statement he accused the AT&T/T-Mobile deal of "turning back the clock on competition," and stated that the 'Twin Bells' could discourage manufacturers from partnering with anyone else.
Gigi Sohn, President of Public Knowledge fiercely argued against the merger. Sohn lampooned the idea that there was a "spectrum shortage in America." Sohn also hit AT&T for running 3 different networks and saying they don't have enough capacity." Sohn implored not go back to the future, to not go back to a wireless market that resembles a duopoly. Sohn also attacked AT&T's position that the merger would create job and emphasized that it's hard to find a merger that creates jobs. At one point, Sohn brought out the Zach Morris phone, she won our hearts at that moment.
Hu Meena, Cellular South CEO also argued against the merger with his concern focusing mostly on LTE roaming agreements that he saw as being difficult to attain under a combined AT&T/T-Mobile. As AT&T and Verizon plan to build two incompatible LTE networks, regional carriers like Cellular South will have only two directions with which to make technological decisions and will see themselves in a tough bargaining position. Meena emphasized that it was important to "provide services wherever a person goes anywhere in the country."
Larry Cohn, President of the Communication Workers of America began with 3 key points that emphasizes why his group approves of the merger. The first is that the merger will accelerate broadband deployment, a position he stated throughout the hearing: that America was well behind in the international world for broadband deployment. The second point was that the merger can and will benefit consumers and his third point emphasized that the merger can create jobs. We should emphasize that the CWA is a union group and it would be hard to argue that Cohn wouldn't support a deal he didn't believe would create jobs.
All in all todays meeting was good natured and saw as many laughs as it did ducked questions. Clearly AT&T and T-Mobile will have to hone their arguments as they appear before future committees and consumer groups in order to win approval of the merger. While I understand that many think this deal will be rubber stamped no matter what, the fight is far from over and the opposition to the deal is just solidifying their own base and we should expect plenty of fireworks in the coming days, weeks and months.