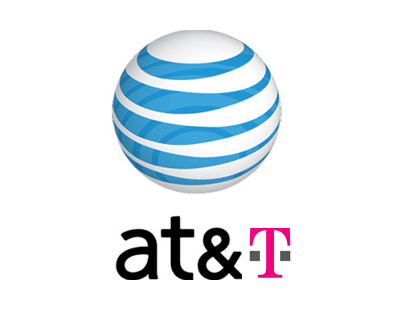 I'm still in shock over this so I'm just going to post this and let you, like me take it all in! This is an internal email from current T-Mobile CEO Philip Humm regarding the just announced acquisition of T-Mobile USA by AT&T. Commence crying.
Full Internal Press Release:
Bonn/ Dallas, March 20th 2011
Deutsche Telekom: US Deal accelerates own transformation
? Deutsche Telekom to receive 39 billion USD for US-business ? Deutsche Telekom to have up to 8 percent stake in the leading US
telecommunications company
? AT&T takes over US mobile business from Deutsche Telekom
? Deutsche Telekom will receive 25 billion USD in cash and 14 billion USD in AT&T shares
? Attractive multiple of 7.1 times 2010 adjusted EBITDA ? Deutsche Telekom plans to use approximately 5 billion EUR for share
buybacks
? Deutsche Telekom net debt is planned to be reduced by approximately 13 billion EUR or 31 percent
Deutsche Telekom will take an approximately 8 percent stake in US telecommunication company AT&T. At the same time Deutsche Telekom will hand over 100 percent ownership of T-Mobile USA to AT&T. This has been agreed by the boards of the two companies today. AT&T will pay 25 billion USD in cash for T- Mobile USA, in addition to 14 billion USD in AT&T shares. AT&T has the right to increase the portion of the purchase price paid in cash by up to 4.2 billion USD with a corresponding reduction in the stock component. The value of the transaction will be 39 billion USD. This will amount to an attractive multiple of approximately 7 times 2010 adjusted EBITDA. The merger still needs US regulatory approval. The closing of the transaction is expected to be completed in first half of 2012.
1René Obermann, CEO Deutsche Telekom: "We have achieved the best solution for our company, our customers and shareholders. This will strengthen our position in Europe, whilst we are still participating in the rapidly growing business of mobile data. We will be able to focus more on the opportunities of a modern infrastructure in Germany and Europe, as well as in Internet products that accompanies to our strategy "fix, transform and innovate". Following our initiatives of finding a solution for our activities both in the United Kingdom and Poland, we have with this transaction nearly accomplished the "fix" part of our strategy. We will now focus our resources more on the "transform" and "innovate" blocks of our strategy in order to accelerate the transformation of Deutsche Telekom."
Timotheus Höttges, CFO Deutsche Telekom: "As the biggest single share holder of AT&T we will also significantly benefit from their strong dividend. With the excellent result of this transaction we will be able to continue to develop our company. At the same time we will be able to reduce our debts and initiate one of the biggest share buy back programs in both Germany as well as in the European telecommunication industry."
Deutsche Telekom is planning to reduce its debt by approximately 13 billion EUR. Approximately 5 billion EUR are planned to be used for share buybacks after closing and required resolutions in accordance with the legal requirements .
Randall Stephenson, CEO and Chairman AT&T: "This transaction delivers significant customer, shareowner and public benefits that are available at this level only from the combination of these two companies with complementary network technologies, spectrum positions and operations. We are confident in our ability to execute a seamless integration, and with additional spectrum and network capabilities, we can better meet our customers' current demands, build for the future and help achieve the President's goals for a high-speed wirelessly connected America."
For Deutsche Telekom the transaction after closure will provide amongst others a consolidation of the balance sheet. Pro forma the ratio for net debt to adjusted EBITDA in 2010 will be reduced to 1.9x from 2.2x, a reduction of 31 percent.
2
There will be no change regarding the shareholder remuneration policy which has been set for three years. As has been provided within the legal guidelines, Deutsche Telekom will continue with its plans to pay out 3.4 billion EUR on an annual basis consisting of a minimum dividend of 70 cents plus share-buybacks. The share buybacks amounting to approximately 5 billion EUR, which are planned after the closure of the transaction, will come on top of this.
The Guidance for 2011 remains unchanged. For the financial year 2011 Deutsche Telekom expects an adjusted EBITDA of around 19.1 billion EUR. The free cash flow is expected to be stable to slightly growing from the 2010 level of 6.5 billion EUR.
Deutsche Telekom is to receive one seat on AT&T's Board of Directors.
Morgan Stanley acted as lead financial advisor and issued a fairness opinion to the supervisory board of Deutsche Telekom. Deutsche Bank and Credit Suisse acted as financial advisors for Deutsche Telekom.
Deutsche Telekom was advised by Wachtell, Lipton, Rosen & Katz (M & A, N.Y.C) as well as Cleary Gottlieb and Wiley Rein (antitrust and regulatory law, Washington D.C.).
About Deutsche Telekom
Deutsche Telekom is one of the world's leading integrated telecommunications companies with around 129 million mobile customers, approximately 36 million fixed- network lines and more than 16 million broadband lines (as of December 31, 2010). The Group provides products and services for the fixed network, mobile communications, the Internet and IPTV for consumers, and ICT solutions for business customers and corporate customers. Deutsche Telekom is present in over 50 countries and has around 247,000 employees worldwide. The Group generated revenues of EUR 62.4 billion in the 2010 financial year – more than half of it outside Germany (as of December 31, 2010). For further information on Deutsche Telekom, please visit www.telekom.com/media
About AT&T
AT&T Inc. (NYSE:T) is a premier communications holding company. Its subsidiaries and affiliates – AT&T operating companies – are the providers of AT&T services in the United States and around the world. With a powerful array of network resources that includes the nation's fastest mobile broadband network, AT&T is a leading provider of wireless, Wi-Fi, high speed Internet, voice and cloud-based services. A leader in mobile broadband and emerging 4G capabilities, AT&T also offers the best wireless coverage worldwide of any U.S. carrier, offering the most wireless phones that work in the most countries. It also offers advanced TV services under the AT&T U-verse® and AT&T ?DIRECTV brands. The company's suite of IP-based business communications services is one of the most advanced in the world. In domestic markets, AT&T Advertising Solutions and AT&T Interactive are known for their leadership in local search and advertising.
Additional information about AT&T Inc. and the products and services provided by AT&T subsidiaries and affiliates is available at http://www.att.com