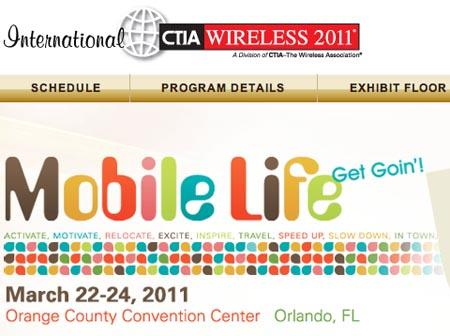 It's the most wonderful time of the year! No it's not the holiday season, rather it's CTIA 2011 in Orlando, Florida! One of the biggest events in the US wireless industry is descending upon us and yours truly will be there! That's right, TmoNews will be live from CTIA in Orlando, Florida. Unfortunately T-Mobile will not be holding a press event as seems to be the norm for everyone but Sprint and Samsung (we'll be there too!) this time around as opposed to last years CTIA with most carriers and manufacturers holding events.
So what do you want to see from T-Mobile? While they won't be holding a press event, we're sure to see some announcements Monday or Tuesday. Of course we'll have some hands on time with some new devices Tuesday evening. What new devices do you ask? Well we can't say anything for sure but we expect to see the Sidekick 4G and the T-Mobile G-Slate. We're also going to be in attendance at Nokia's Monday night event where we expect to see the Nokia C7also known as the  Nokia Astound in T-Mobile speak will be announced.
So what are we hoping for? Well of course we're hoping for any word, any sort of indication that we'll get to see the LG G2X and the HTC Pyramid. We're a lot more hopeful for the former than the latter. Truthfully, I don't expect to see or hear anything about the HTC Pyramid from T-Mobile but perhaps HTC will drop some hints toward a US release.
Aside from phone news, we also expect T-Mobile to make some network announcements, especially regarding the upcoming launch of HSPA+ 42Mbps. It's likely we'll get an updated timeframe for the launch including plans for the remainder of the year.
Let's ask the readers, what do you want/hope/expect/need/require T-Mobile to announce?