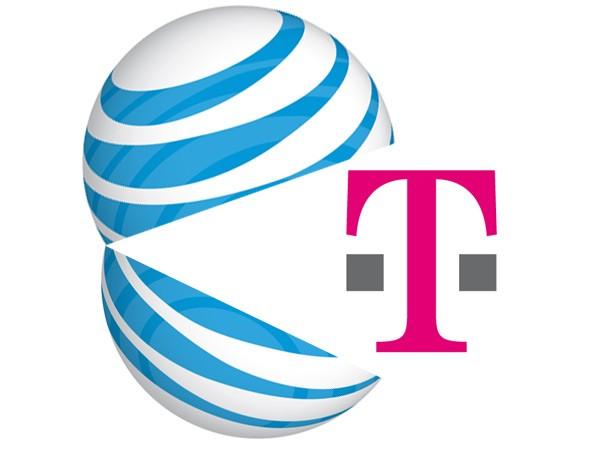 We've been listening to the AT&T Press Event this morning regarding the AT&T/T-Mobile agreement and it's a doozy.  First and foremost, let's be real clear.  AT&T is going after T-Mobile spectrum in a big way.  Complementing AT&T's own 700 MHz LTE spectrum with T-Mobile's 1700 MHz AWS frequency will help AT&T deploy LTE to 95% of the American population.  That's 46 million more people than AT&T had hoped to be able to roll out LTE to, based on their current spectrum holdings.
There was plenty to be said about how this deals makes sense from the standpoint of complementary technologies and how that will ensure a smooth transition for the consumer.  Improving network quality, an obvious eyesore for AT&T, is the big kicker here.  They are going after spectrum and are obviously paying for it.  AT&T expects data usage to jump 8 to 10 times in overall usage in the next 5 years and they believe this deal gives them more than enough spectrum to handle that kind of growth.
Another salient point is that the new combined entity will offer "dual-band" phones that will allow them to offer service on combined towers providing best in class coverage.  There were plenty of sound bites regarding the improved coverage opportunity for T-Mobile customers.  Since both companies run common technologies, both AT&T and T-Mobile will benefit once the deal closes and networks are integrated.
So how is this good for the customer?  According to Ralph de la Vega, AT&T Mobility CEO, there are 5 ways to show how beneficial this is for both companies.
1) The combined entity will enhance the customer voice and data experience with world class network experience with HSPA+ and LTE capabilities.  Paired with a "best in class" portfolio of smartphones and connected devices, AT&T believes this will be a great deal for customers.  As an extra bonus, AT&T believes they offer a superior value with a 90+ million customer m2m network along with rollover.
2) This allows both companies to grow the average revenue per unit thereby making the deal financially viable for the new combined AT&T to thrive.
3) Improving churn will require significant focus on the T-Mobile front as AT&T hopes that with the nation's largest mobile 2 mobile scope, they can entice customers to stay.  AT&T is convinced with their experience from the Cingular merger they are prepared for the challenge in immediately working to reduce customer churn.
4) Expanding the margins of the companies. This is a strictly financial thing. Yawn.
5) AT&T combined with T-mobile can seize opportunities such as providing LTE service to 46 million more people including rural areas that AT&T otherwise wouldn't have been able to provide.
So there you have it, a summary of today's AT&T Press Event.  So what did we learn?  Well, I don't think anything here was earth shattering as we fully expected that AT&T and T-Mobile would combine spectrum to provide a greater LTE and customer experience.  The semantics of how that would be performed was of course that T-Mobile's AWS band would be retooled for LTE and HSPA+.  Customers will hope to gain an enhanced coverage map with less gaps in coverage and, of course, less dropped calls and more reliable data.  Also stated in the Q & A portion was that AT&T would not keep all T-Mobile towers.  Overlapping towers such as those less than a mile from one another may be looked at as cost-cutting measures.  Customers with AWS handsets will be migrated into newer handsets that run off 850/1900 band to make way for LTE on the AWS bands.
It's apparent there are plenty of unknown questions up to and including what happens to employees and staff from a combined company.  This is likely to dominate our headlines for the next few days so stay tuned as we try and go more in depth and learn more!