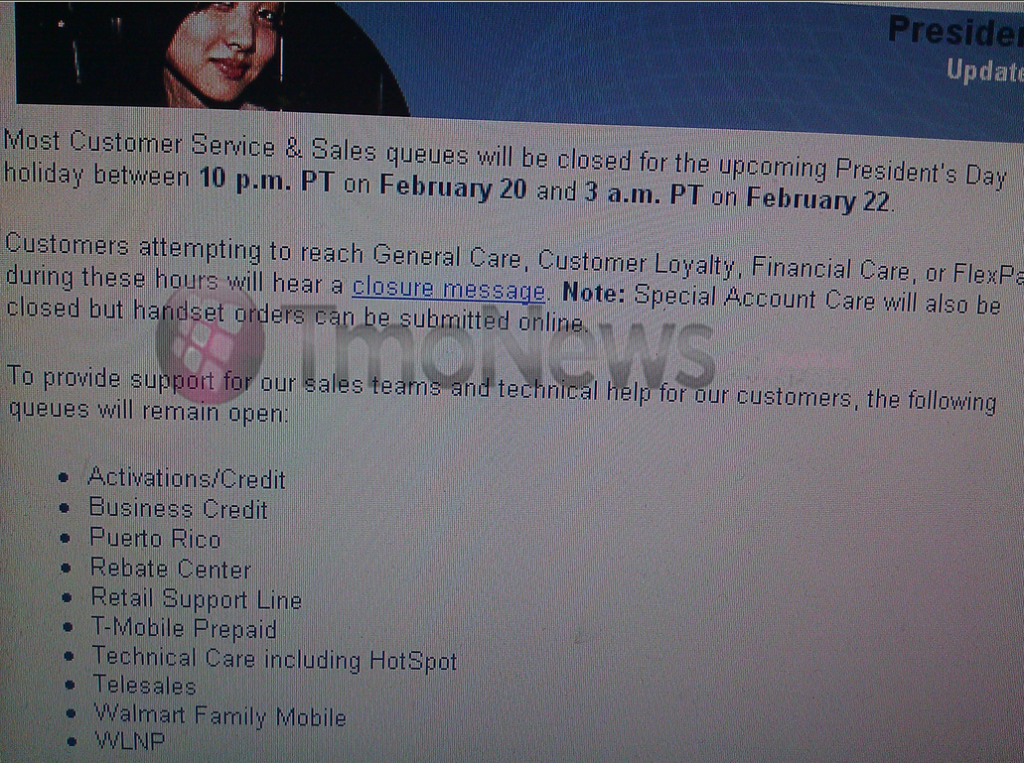 If you were planing on getting that overdue bill fixed or getting an extra discount from the Loyalty Dept., you might want to do it before President's Day. T-Mobile states that most Customer Service and Sales will be closed for the upcoming holiday between 10 p.m PT on February 20th and 3 a.m PT on February 22nd.
If you try to reach General Care, Customer Loyalty, Financial Care, or FlexPay between the hours mentioned above, you will hear a closure message.
The following branches will remain open:
Activations/Credit
Business Credit
Puerto Rico
Rebate Center
Retail Support Line
T-Mobile Prepaid
Technical Care including Hotspot
Telesales
Walmart Family Mobile
WLNP
Just a little heads up!