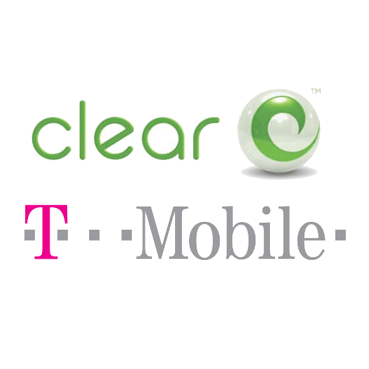 It's been a little over 60 days since our last Clearwire/Sprint/T-Mobile article and that is just far to long! Really, I'm kidding but Jason Armstrong, analyst for Goldman, Sachs & Co. threw gas on the fire yet again. Stating, "Sprint indicated they have encouraged a wholesale deal," with T-Mobile and then going even further by stating, "Sprint would support a T-Mobile equity infusion into Clearwire."
With T-Mobile looking to bulk up HSPA+ in the coming years, one might wonder just what would encourage a deal at this point with Clearwire. With Clearwire stating that they might not have enough funding to continue operations we understand their desire for investors like T-Mobile, but what does T-Mobile gain? I love the idea of T-Mobile having more spectrum, but diving into Wimax isn't something I could support. While T-Mobile has been largely silent of the subject of a Wimax or LTE based future, LTE seems to be largely accepted as the better solution over Wimax. While Clearwire has said they would explore LTE as a possibility, until such a time I don't see why T-Mobile should spend on an investment of Clearwire.
T-Mobile will ultimately need to decide on a future beyond HSPA+ but I'm not sure an investment in Clearwire is the right answer.