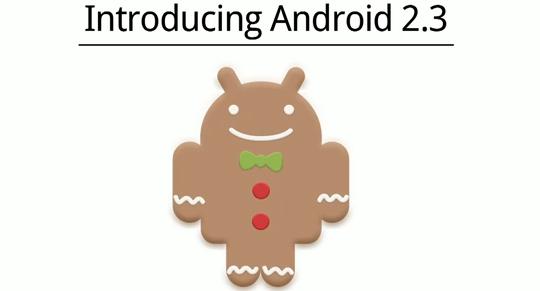 Following the announcement of Android OS 2.3 (aka Gingerbread) and the Google Nexus S, many T-Mobile subscribers have been wondering when or if they will receive Gingerbread 2.3 update on their Android phones.  An HTC spokesperson today announced that HTC will update some of its handsets to the new Android 2.3 OS, although the spokesperson did not specify when or which handsets would get the update.
Samsung, on the other hand, didn't seem so assuring.  Here's Samsung's official statement on a future Android OS 2.3 update for the Galaxy S line:
"In case a new version of Android operating system is publicly announced and released, Samsung will review the possibility of implementation of such new version to the existing Samsung products with Android operating system ("Update"). Such a review will be based on various factors including, without limitation, the overall effect of such Update to Samsung products, the system requirements, the structural limitations, and the level of cooperation from the component suppliers and the software licensors. If Samsung decides to make the Update available to the users after such consideration, Samsung will use its efforts to develop such Update, which may be released to the users upon successful completion of such development."
Basically, Samsung is still deciding whether or not the Galaxy S handsets will receive an update to "Gingerbread".  The Samsung Vibrant definitely seems capable of running Android 2.3 as the Nexus S (which ships with OS 2.3 pre-installed), basically has the same exact specs (screen, processor, etc.).  As a Vibrant owner myself, this doesn't make me happy at all.  We've still yet to receive our promised Android 2.2 (Froyo) update and the future isn't looking too bright for a Gingerbread update.
What say you?