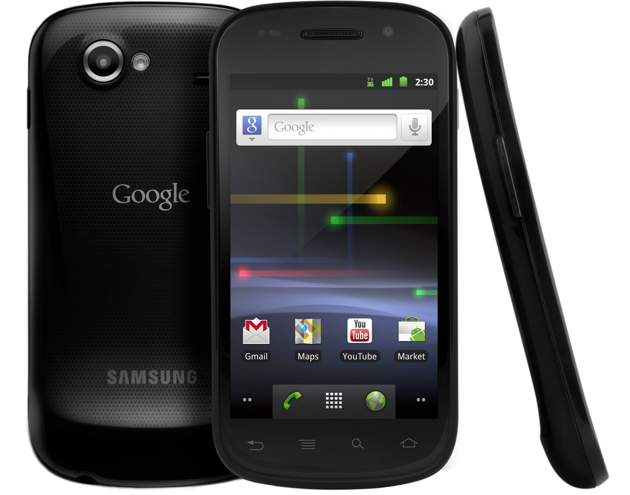 There is little question that the Nexus S is the T-Mobile phone of the minute but for some, confusion has set in for where and when they can purchase this phone. Hoping to remedy that Best Buy has posted a Google Nexus S FAQ on the Best Buy Mobile blog with some helpful reminders on dates and where you can purchase the phone. We've highlighted some of the more important questions below but hit the link for the full shebang.
When will the Google Nexus S be available to purchase?
The Nexus S will be available after Thursday, December 16, 2010
Where can I buy the Nexus S?
The Google Nexus S can be purchased at Best Buy stores, Best Buy Mobile stand-alone stores, Bestbuy.com and through our dedicated call center (866-813-2021).
Will my local Best Buy be carrying the Nexus S? I talked to the staff there and they didn't know.
Sorry for the confusion. We are still in the process of getting all of our stores prepared for launch. The Nexus S will be available on launch date in both locked and unlocked versions at all Best Buy stores, Best Buy Mobile stand-alone locations and http://www.bestbuy.com/
Will Best Buy Mobile stores that don't usually sell T-Mobile carry the Nexus S, since it's an unlocked device?
Yes. There will be inventory in all stores, as well as available for purchase online as a T-Mobile device and shipped to home.
Do the same prices apply to new purchases and upgraded contracts?
Yes. The device can be purchased for $199.99 with a 2-year new or upgrade activation or $529.99 for an unlocked phone with no contract and no activation.
If I purchase a full-price $529 Nexus S, will I be locked in to a 2-year contract?
No. Outright device purchases won't require a contract.
If I'm unable to upgrade and renew my account, can I still add a new line to my plan and get the Nexus S for $199?
Yes, however, you will need to change your account over to a family plan if you are currently on an individual line. Note: pricing for various activation types is not confirmed yet.
Can current T-Mobile customers purchase the Nexus S locked for T-Mobile for the $199 price?
Yes, with a qualifying upgrade activation. Customers http://www.bestbuymobile.com/upgradechecker/
Can I purchase the Nexus S online and pick it up at a local store?
In-store pick-up for online Nexus S orders will not be available, at least for the first week of sales. Home delivery will be available.
Will T-Mobile handset insurance still apply for this handset?
T-Mobile will not be selling the phone so they will not be offering their insurance. We recommend Best Buy's Geek Squad Black Tie Protection.