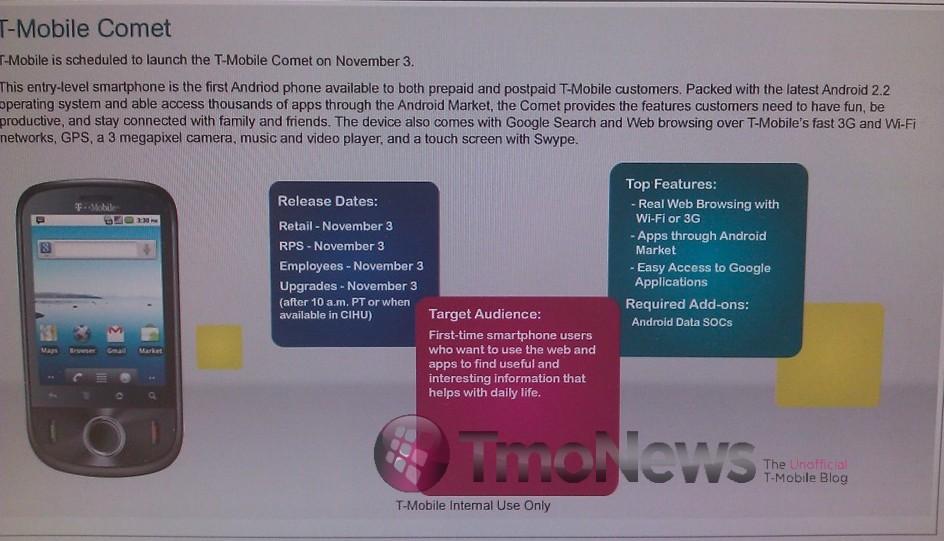 Updated with a better pic!
Back in the middle of September when we dropped the accessory list that hinted toward future upcoming handsets a few stuck out because we had never before heard their codenames. Well the "Comet" has officially been solved and will release as the Huawei Ideos to T-Mobile on November 3rd. Packing in a 3 megapixel camera, Swype keyboard and GPS (holy cow!) the Ideos looks to cater to the smartphone beginner as T-Mobile recognizes on the sheet above. No word on pricing but I wouldn't be surprised if this comes in at under $100.
Hit up the videos below for a better look at the future T-Mobile Comet!