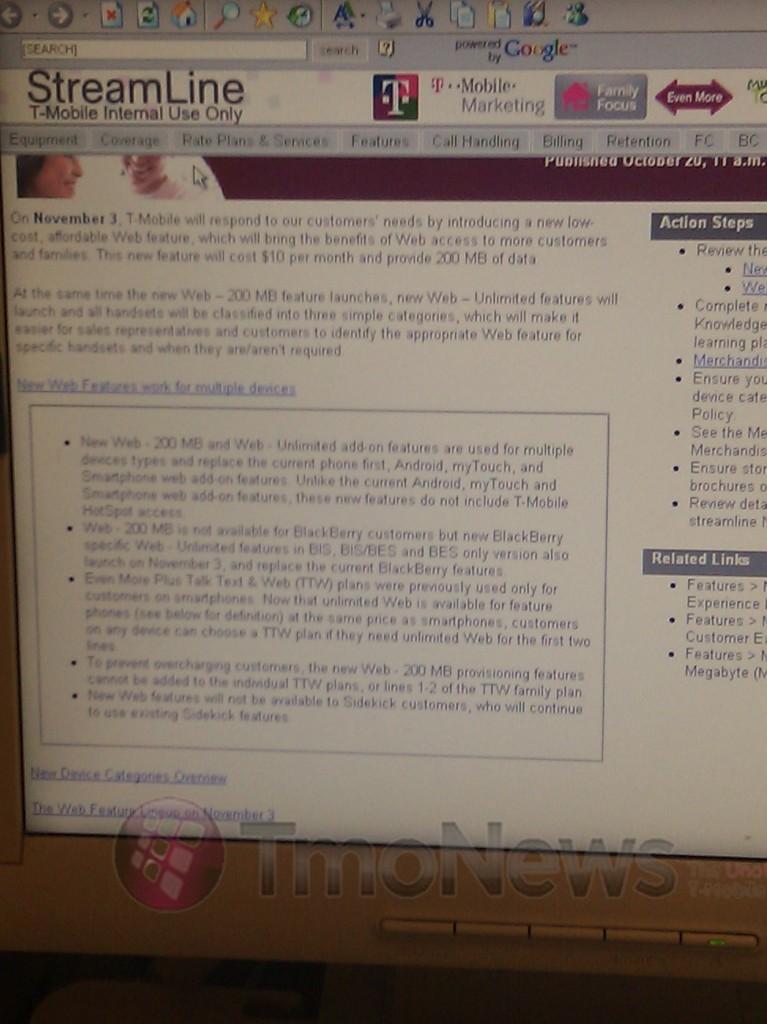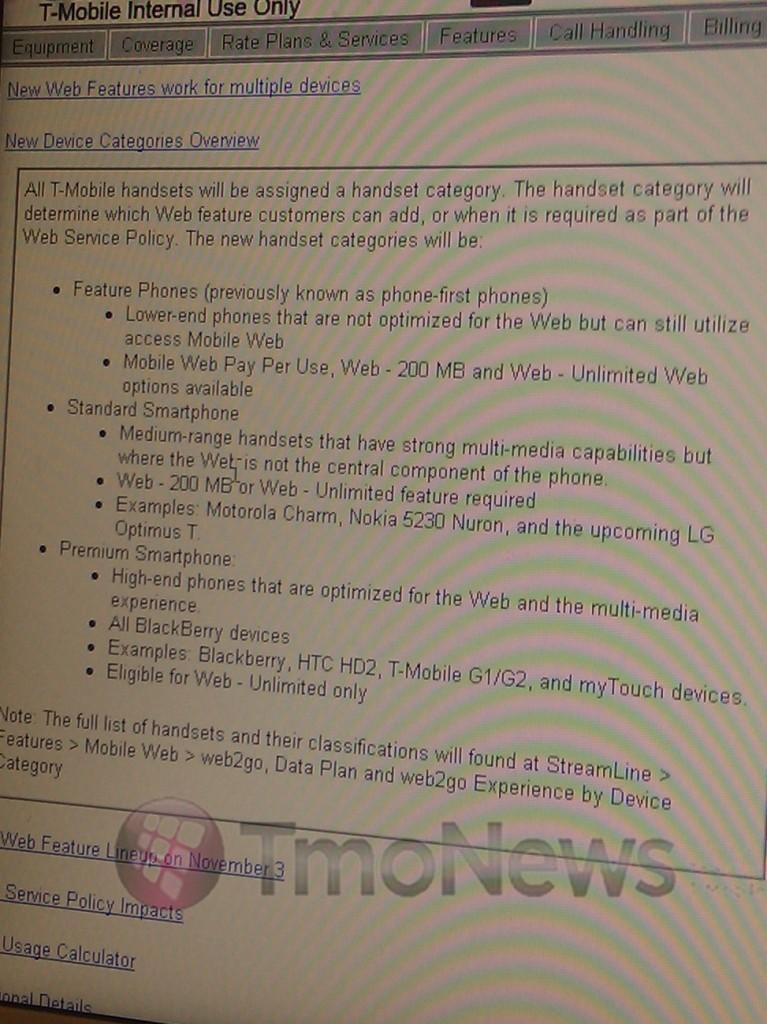 To be honest, I'm still trying to make sense of these images we received but as expected, T-Mobile is preparing a revamp of their data plans beginning November 3rd. That $10 200MB plan we talked about on the 16th? That's in there as well as a little bit of data plan overage talk which leads back to the whole, "what happens after 5GB of transferred data" question?
T-Mobile handsets will now be assigned to a specific category which will help decide which data plan will be necessary for use. Feature phones are exactly what you think they are, the lower end non-smartphone. The Standard Smartphone will be "medium range handsets that have strong multi-media capabilities but where the web is not a central component of the phone." Premium smartphones are exactly what they sound like, "high-end phones that are optimized for the web and multi-media experience."
As expected, premium devices will require a smartphone plan that will be offered at $30 for Even More customers and $25 for Even More Plus subscribers. All other smartphones will also take advantage of these plans with the lowest offering of $10 for 200MB rounding out the options. So tiered pricing it is T-Mobile…guess it was inevitable.