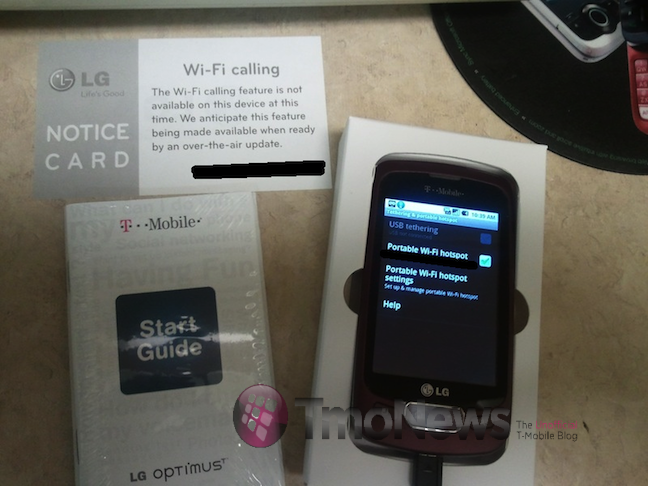 The LG Optimus T doesn't have the same word of mouth buzz as the myTouch HD/4G "whatever" does right now but or a middle of the road Android smartphone, it fits the bill perfectly. Expected to launch the first few weeks of November the first demo phones have started to arrive in stores, presumably without the Wi-Fi calling option we are all so eagerly anticipating. However, given that it's almost a week and a half before the expected launch, plenty of opportunity for T-Mobile to add this option in via an OTA update. What's even more exciting is that the Optimus T will also have the Hotpot tethering option available for your tethering pleasure. It's so wonderful to see T-Mobile add/keep this in to their devices, a welcome addition indeed.
Turns out the LG Optimus T and the Thunder are the very same phone!
As an aside, we also heard accessories are scheduled to arrive next week for the "LG  Thunder," an unknown device to us at this point. According to this point from Phandroid back in the middle of August, the Thunder is scheduled to arrive on all four major US carriers as a mid-range touchscreen handset. We're already digging for more!