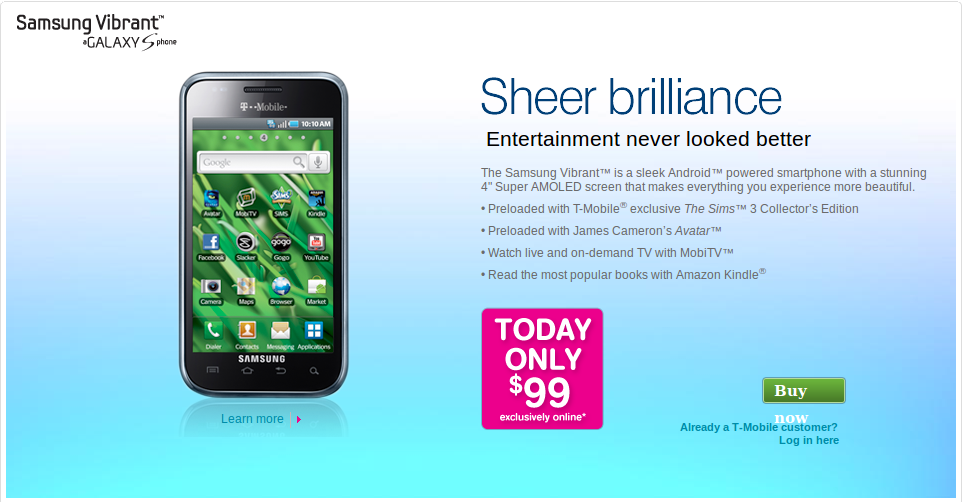 If you've been on the fence with the Samsung Vibrant, its time to rethink that decision, as Magenta is currently running a one-day only sale for the Vibrant. The Samsung Vibrant is on sale, as a web only exclusive on T-Mobile.com for the low price of $99, today only! (Grab the Vibrant for 1 cent, 1 cent people.) The usual standard stuff applies, such as a new 2-year agreement etc. But in all honestly, this is one of those deals that you don't see everyday, so head on over and order away!
PhoneArena Via T-Mobile
UPDATE: Amazon has the Vibrant going for $0.01, so you should, like, jump on that, NOW! GO HERE!