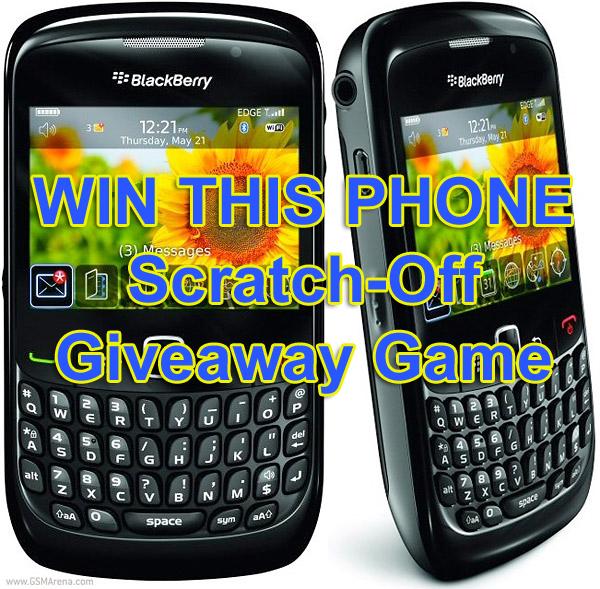 Attention attention, its time for a big big announcement. TmoNews fans are among the most loyal fans I have ever seen follow a tech blog. That loyalty and faith has helped us grow and receive the respect of our peers. So we believe its time to give back, starting right now. We are proud to announce the TmoNews Scratch and Win game. From this moment forward, I decree that you shall have a chance to win prizes! We're still working out the kinks, so it might be weekly prizes and sometimes it might be bi-weekly and sometimes it'll be phones and sometimes it'll be something else. Maybe just maybe, we'll give away a car somewhere in there. Just kidding on that last part. Seriously, I'm not giving away a car.
The great news, we're giving you not one, but two chances to win, once on Facebook and once on the TmoNews Scratch and Win Homepage.
For your first prize we're giving away a Blackberry 8520!! Black edition! Yours if you can Scratch and Win!
Thanks to our friends at Phonedog who gave us some direction and some hosting help to get the game started, we're ready to go and give away some free stuff!