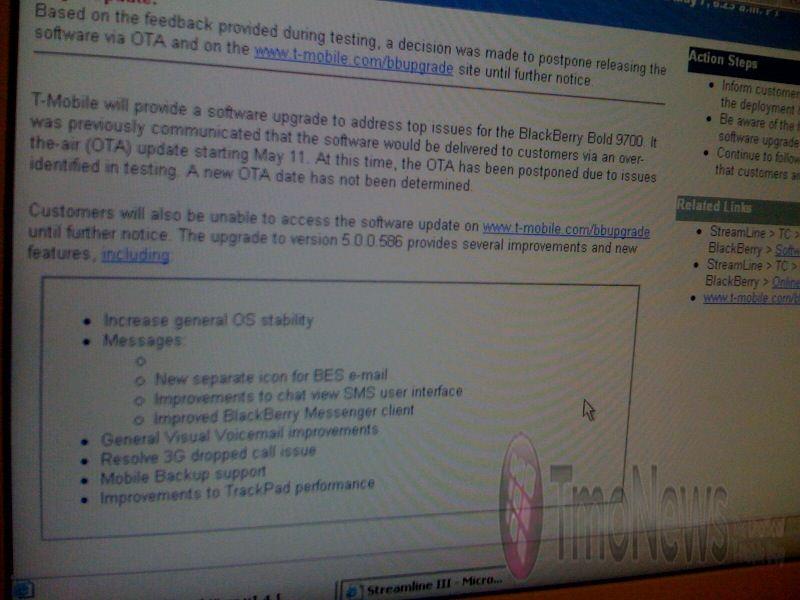 Well, we can't say we saw this coming as BlackBerry updates tend to be plenty reliable. Unfortunately during the testing phase,
this particular update
was deemed not ready for consumer use and therefore ya'll just gotta wait a bit longer. The good news is it seems worth the wait with a promised fix for the 3G dropped call issue, improvement to trackpad performance and a host of other fixes that promise to make your BlackBerry feel shiny and new again, maybe. We're sure it won't be to long before the fix comes to fruition and delivers itself to the masses. Until then.