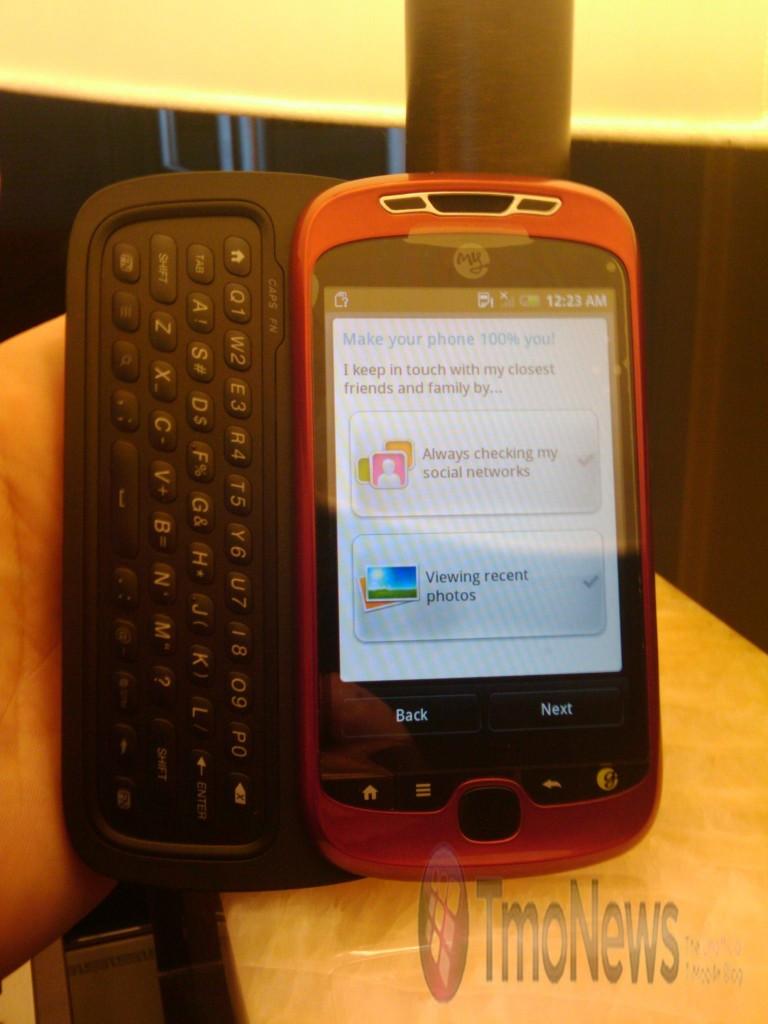 Update: It's running Android 2.1! New pics to be added soon but hit the jump for a software version image! More pics here!
It was just yesterday that we promised future leaked images of the "next MyTouch device," aka MyTouch Slide, aka Espresso.  The image above is the very first image to appear in the wild of the MyTouch Slide, so it is in the hands of at least one individual.  As we expect more images to leak out soon enough, we're hoping all the important things like confirmed specs will also find its way to our inbox.  We can see by the home screen that personalization is again an emphasis of this device and, as we learned yesterday, the marketing campaign behind this device will be focused exactly on that.
This image matches up quite well to the leaked images we saw back at the end of January and, with the passing of the FCC and showing up in Radio Shack's inventory, things are lining up quite nicely for a rumored May 19th launch.
While these specs below are from our January 29th post, we can't confirm if they have been updated or remain the same.  We're working with our sources for further confirmation, especially regarding the version of Android the MyTouch Slide is running.  We'll update as we learn more.
Rumored specs:
1300mAHr Battery    * MicroSD memory cardslot is accessible without battery removal.  It is a push to insert and push to remove design.    * Optical trackpad with an integrated push button.    * Camera with LED flash.    * 3.5 mm Headset Jack    * Slide-out 4 row QWERTY keyboard    * 320×48o screen resolution.    * ARM11 processor
Enjoy!