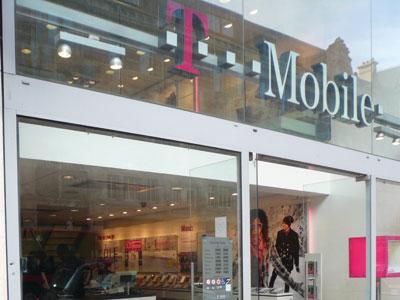 Thanks to a few tipsters, we've been able to compile some information on upcoming T-Mobile devices.  First, we could be looking at not one, not two, but THREE LG devices launching before July.  No word on what exactly these phones contain within, but we're hoping at least one of the three will be an Android smartphone especially with the LG GS505 passing the FCC in February.  LG would be an interesting addition to the T-Mobile lineup and we know they are also readying their own series of Windows 7 Phones for release this holiday season.  Hey, the more options, the better right?
For you Blackberry fans out there, the news is minimal but we can expect the 8520 to drop in pink and the 9700 dropping in white sometime in May.  No word on a 9100 launch as of this writing.
Our sources are also telling us that a secretive Motorola "data" device is set for launch in July in 2 colors.  We're digging around for more info on any forthcoming Motorola products but so far nothing on this "data" device.  On top of that, we have a presumably HSPA+ data stick coming from the likes of ZTE launching sometime before midsummer.
Now, for the MyTouch Slide, aka Espresso, aka the next MyTouch. Referred to internally only as the "next MyTouch device," we have been unable to nail down an actual name for this device.  What we have been told, however, is to expect a big marketing campaign behind the launch of this device again with the "personalization" options that surrounded the original MyTouch launch.  Rumor puts some sort of PR announcement around the 19th of this month for the "next MyTouch Device."  Thankfully, this device will be handed to store reps in advance long before launch so we should expect a handful of leaks leading up to the expected May 19th launch date.  To coincide with the personalization options,  we've been told that a serious amount of accessory skus are listed for the device.