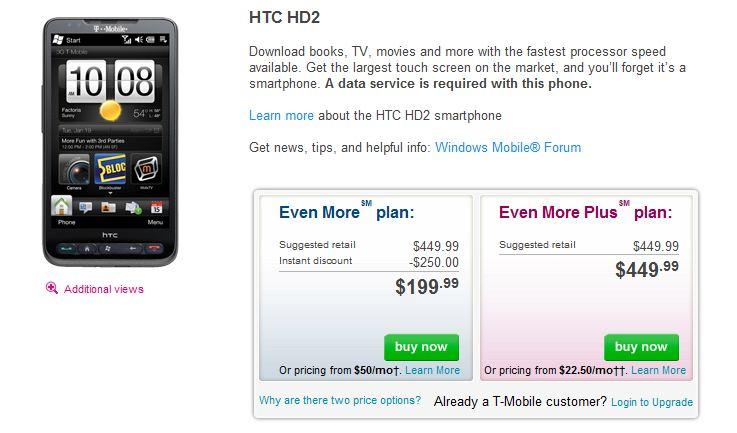 It's finally here!  This is the moment you've all been waiting for! Yup, the much awaited T-Mobile HTC HD2 is officially available on T-Mobile's website.  As previously stated, the HD2 will run you $199.99 with a 2-year agreement, and $449.99 sans contract.  The entertainment-packed handset also includes Transformers 1 and 2 already preloaded onto the 16GB microSD card included and will also come preloaded with the BlockBuster On-Demand app, MobiTV, Slacker Radio, and a Barnes & Noble E-reader app.  For your convenience, we've also included a link to some tips and tricks for those of you that are new to Swype and the official T-Mobile HTC HD2 Manual and Start Guide.  Additionally, the folks over at T-Mobile have compiled a series of "How To" videos briefly showcasing exactly how to use basic HD2 features.  We've included the links below!  Don't forget to leave your thoughts in the comments!
T-Mobile HTC HD2 User Manual & Start Guide
Buy now from T-Mobile.