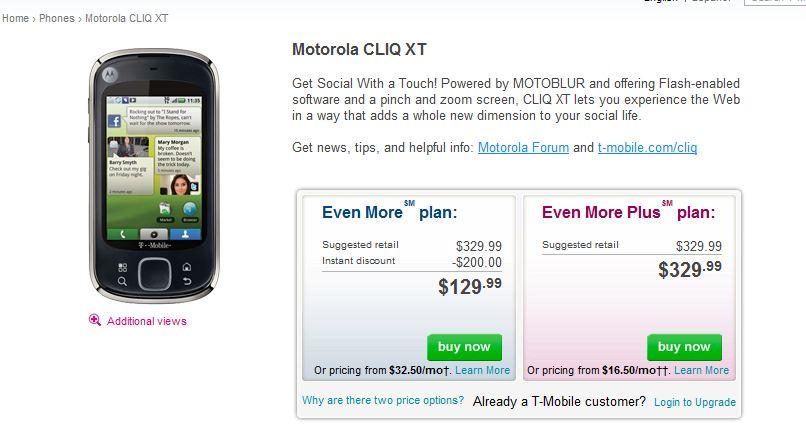 Update:  There seems to be a bit of confusion as quite a few of you have emailed in stating that the $99.99 price is showing up in your upgrade. However, some of you are also reporting the upgrade price to be $189.99.  We'll try to get to the bottom of this ASAP!
That's right, Android fans.  Today is March 17th, otherwise known as Cliq  XT arrival day.  Unfortunately, though, the news isn't all sunshine and rainbows as we should have stuck with our gut and believed in the $129.99 price point.  As it turns out, the news we received on the 15th was inaccurate and the documents we received originally were right all along.  Sigh.
Oh well, for $129.99 you're still getting a hell of a deal with the Cliq XT and reviews so far have been mostly positive.  A major downside is Android 1.5.  However, we're sure Motorola and Google aren't going to let the Cliq XT sit at 1.5 forever.  Expect to see an update down the road sure to breathe new life into an already feature-rich Android device.
So what's stopping you?  Hit the link below!