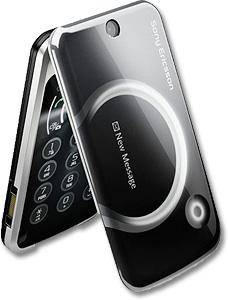 Sony Ericsson fans thou Equinox has cometh (almost)! Today T-Mobile has officially announced the Sony Ericsson Equinox. This being T-Mobile's second Sony Ericsson device (SE TM506 was the first after a very long time) looks like it will be replacing the TM506. We had already posted a while back a "leak" that this device was to land on T-Mobile's horizon on October 28th, and we were correct! If you aren't already aware of what the Equinox packs, let me fill you in with the details:
-3.2 Megapixel camera with Video Capture
-Stereo Bluetooth
-Pulsating Colors Coordinated With Caller ID
-3G-Enabled
–Magical Powers
-GPS
This baby will be launching with a $49.99 2-year contract price-point. Also, if you're into phone manuals (nothing wrong with that) you can view the T-Mobile branded Sony Ericsson Equinox manuals here and here. Feel free to leave your thoughts in the comments!