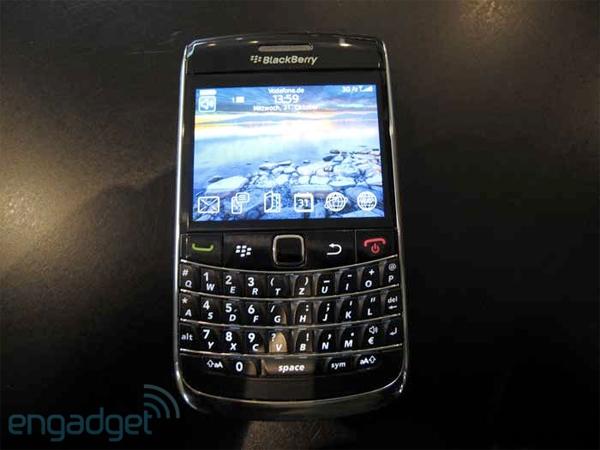 Hot off the heels of the recent BlackBerry Bold 9700 announcement, here is some more viewing pleasure. If you're still unsure about whether or not you want this beast of a BlackBerry, maybe some pics will help you decide? All you T-Mobile BlackBerry addicts should get ready for the first 3G-enabled BlackBerry–I know you've all been waiting a long time for this. Currently expected for a November 11th release, the Bold 9700 will definitely become a great addition to T-Mobile's handset lineup. Hit the jump for some snapshots of the new Bold 9700, specs, and a full features list.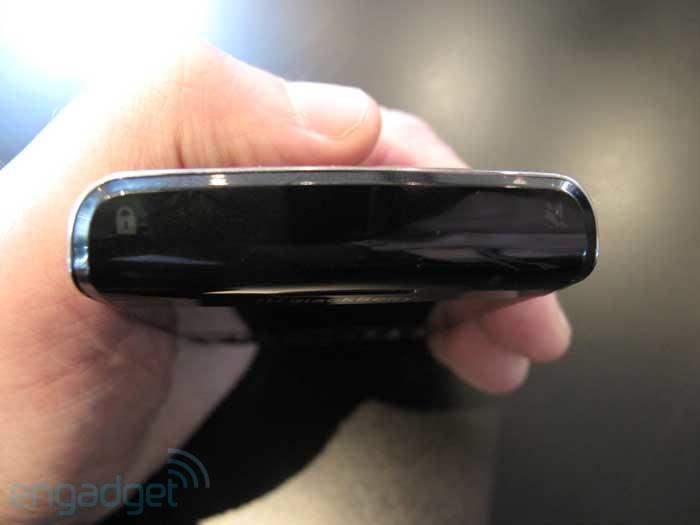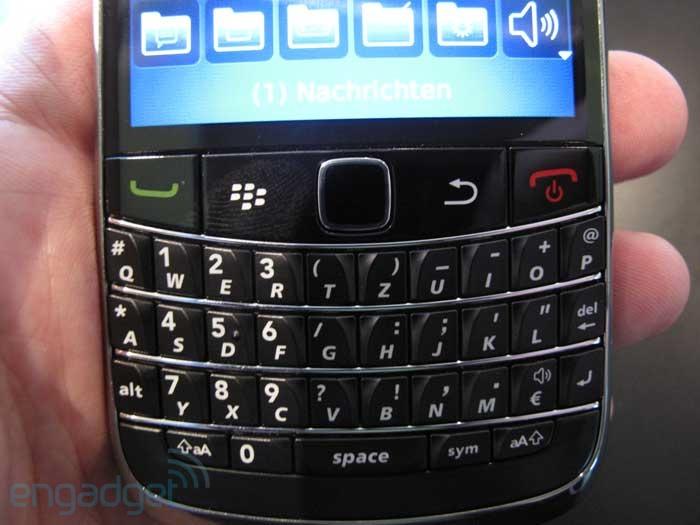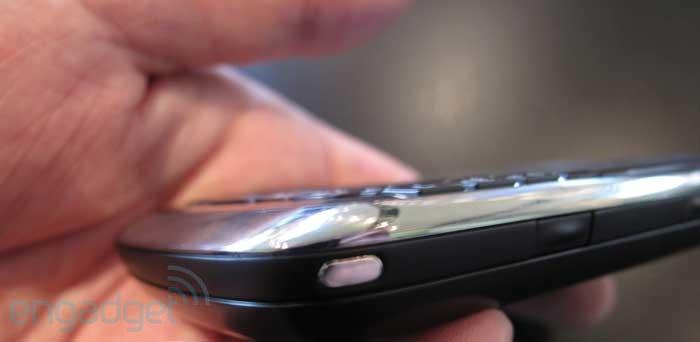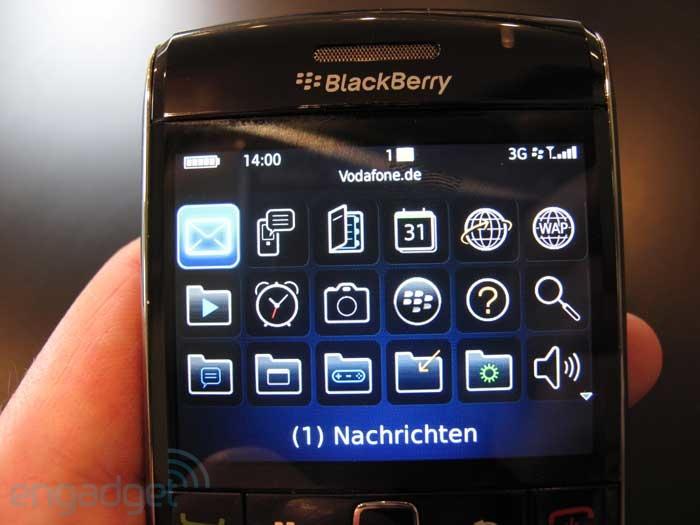 2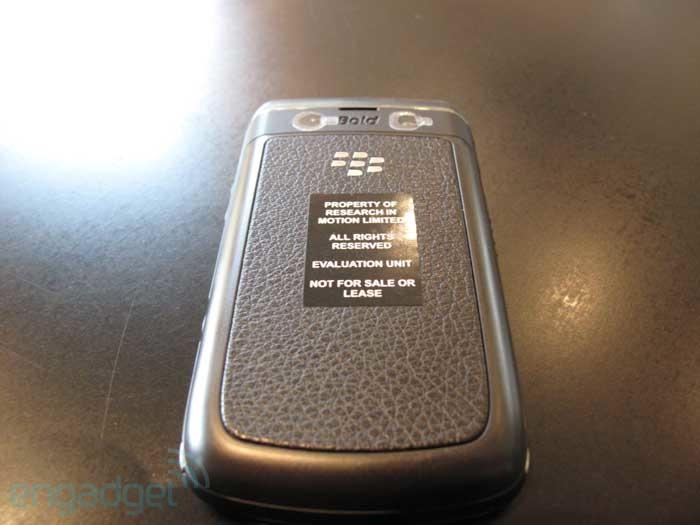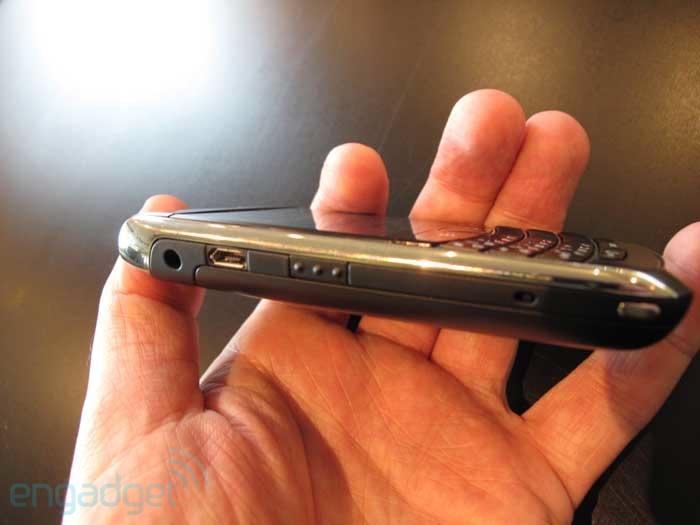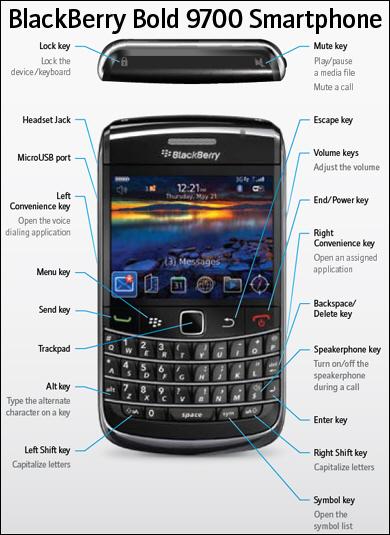 BlackBerry Bold 9700 Specifications

Size (LxWxD)
Approximately 109 mm x 60 mm x14.1
Weight (battery included)

122 g / 4.28 oz
Memory

256 MB internal flash memory
Expandable Memory

Supports up to 32GB microSD card
Battery

1500 mAhr removable/rechargeable cryptographic lithium cell
Battery Life

GSM Talk Time: 6 hours; GSM Standby Time: 19 days
UMTS Talk Time: 6 hours; UMTS Standby Time: 15 days
Keyboard

35 key backlit QWERTY
Display

High-resolution 480 X 360 pixel color display
Transmissive TFT LCD supports over 65,000 colors
2.44″ (diagonally measured)
Camera

3.2 MP camera with auto focus, image stabilization, flash and 2X digital zoom
Video Camera

Normal Mode: 480 x 352 pixels
MMS Mode: 176 x 144 pixels
Voice Input/Output

Integrated speaker and microphone, hands-free headset
capable, Bluetooth headset capable, integrated hands-free speakerphone
Ringtones

32 polyphonic – MIDI, SP-MDI, MP3, WAV
GPS

Integrated GPS with A-GPS (assisted GPS) ready
Media Player

Video format support: DivX 4, DivX 5/6 partially supported, XviD partially supported, H.263, H.264, WMV3, MPEG4, Sorenson Spark and On2 VP6 (Flash support)
Audio format support: 3GP, MP3, WMA9 (.wma/.asf), WMA9 Pro/WMA 10, MIDI, AMR-NB, Professional AAC/AAC+/eAAC+
Bluetooth

Bluetooth v2.1; Mono/Stereo Headset, Hands-free, Serial Port Profile, Bluetooth Stereo Audio (A2DP/AVCRP) and Bluetooth SIM Access Profile supported
Headset

3.5mm stereo headset capable
Power Adapter

+5V DC/500 mA AC power adapter, with interchangeable location-specific plugs
Network

UMTS:
2100/1900/850/800 MHz (Bands 1, 2, 5/6),
2100/1700/900 MHz (Bands 1, 4, 8 )
GSM:
1900/1800/900/850 MHz
Features

Benefits

Trackpad

Based on optical technology, the track pad helps you easily scroll through the information you need, with an experience similar to the track pad on a laptop computer.
Wi-Fi Support (UMA/GAN)

Added Wi-Fi connectivity makes accessing to your BlackBerry® data services in Wi-Fi hotspots or other areas with Wi-Fi connectivity
convenient and easy.
Full-featured phone
Have the features of a desktop phone with you when you're between appointments or running late.
Bluetooth-enabled (v2.1)
The BlackBerry® Bold 9700 smartphone is Bluetooth-enabled,7 so you can keep your hands free to focus on other tasks at hand.
3G (HSDPA) Compatible
Designed to take advantage of the speeds available on 3G networks.
Send and receive text and picture messages (SMS & MMS)
Keep in better touch with contacts who prefer text2 and picture messaging.
Enhanced Web Mail
Chat from just about anywhere using Windows Live Messenger, Google Talk, Yahoo! Messenger, AOL Instant Messenger or ICQ apps built specifically for BlackBerry smartphones.
Edit Microsoft Word, Microsoft Excel and Microsoft PowerPoint Files
Whether you use Gmail®, AOL® Mail, Windows Live Hotmail or Yahoo!® Mail, you can enjoy on-the-go access to your favorite
supported web mail
Instant Messaging
Chat from just about anywhere using Windows Live Messenger, Google Talk, Yahoo!® Messenger, AOL® Instant Messenger or ICQ® apps built specifically for BlackBerry smartphones.
Social networking for BlackBerry
smartphones
Facebook® for BlackBerry® smartphones, Flickr Photo Uploader for BlackBerry® smartphones and MySpace® for BlackBerry® smartphones.

Entertainment on the Go


Features

Benefits

Media Player

Watch your videos and listen to your music with all the excellent visual and sound quality you expect from a BlackBerry smartphone.
Camera

Take photos wherever the inspiration hits you with a 3.2 MP camera with image stabilization, auto flash, auto focus and zoom.
Video Recording

When you need sound and action to help you tell the story, the BlackBerry Bold 9700 smartphone comes through with
built-in video recording.
BlackBerry Media Sync

BlackBerry® Media Sync lets you sync your desktop iTunes or Windows Media® Player music files with your BlackBerry smartphone. In just a few easy steps, you can take your tunes on the go, wherever you go.
Mobile Streaming

Access videos, music or even sports and news clips from web sites built for mobile streaming.

Browse, Shop and Buy

Features

Benefits

Pre-installed BlackBerry App World storefront
Personalize your BlackBerry smartphone with apps from the BlackBerry App World storefront and discover how to put more of your life on your BlackBerry smartphone.

Instant Information

Features

Benefits

GPS Capabilities and BlackBerry Maps
Designed to work with BlackBerry Maps and other location based software, use it to help determine where you are and how to get where you need to be.
HTML browsing
A dynamic browsing experience, to help you get the information you need, when you need it. With the BlackBerry® Browser, you have easy access to the Internet with web pages that are easy to navigate and read.
Business Ready
For small to medium-sized businesses, Hosted BlackBerry® services and BlackBerry® Professional Software are designed to offer affordable solution options. For large organizations, BlackBerry® Enterprise Solution is designed to provide advanced security features and enterprise-grade functionality..