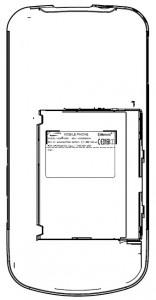 Not much was known about the Behold 2. Well, Samsung has surprised us all! The Behold 2 has passed the FCC! That's the good news. The bad news is it has a 1000 mAh battery. As you may recall the T-Mobile G1 had a 1150 mAh battery. If you thought the G1 battery life was poor, think again. So for those planning on purchasing this device: you will need to carry a charger around a lot more.
Known specs of the Behold 2:
GSM/GPRS/EDGE 850/1900
AWS WCDMA/HSPA
Wi-Fi
Bluetooth 2.1 + EDR
a-GPS
Touchscreen with 400 x 240 pixel resolution
5 MegaPixel Camera
And did I mention its headed to Magenta? Feel free to express your opinions in the comments!