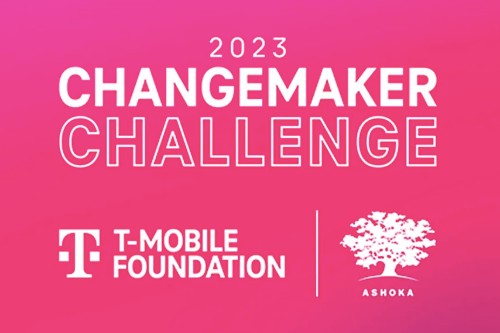 Earlier today, T-Mobile, the T-Mobile Foundation, and Ashoka unveiled the new finalists of its 2023 Changemaker Challenge. This is a nationwide contest offered to teenagers between 13 and 18 years old as they come up with innovative solutions that can help create a more connected and sustainable future. Winning ideas in the challenge get access through mentorship, networking, and seed money.
This year, the challenge is in its fifth year. And with that, the challenge decided to focus on three project categories, including, Digital Empowerment, Equity in Action, and Thriving Planet. Some of the entries addressed important global issues like CO2 conversion for more oxygen, honeybee protection, mental health, and AI tools for autism assistance.
The finalists will be getting an all-expenses-paid trip to Bellevue, Washington, where T-Mobile's headquarters is. There, they will be engaged in an immersive Changemaker Lab, where they will be working with T-Mobile mentors. Each team will also receive $5,000 in seed money so that their projects can be funded.
There will then be one category winner per project, which will receive an extra $5,000 in seed funding. They will also have a chance to pitch their projects to senior T-Mobile leaders for a shot at another $5,000 grand prize.
The finalists for the 2023 T-Mobile Changemaker Challenge include the following (per category):
Equity in Action
KidsMates (Boca Raton, FL) – Top category winner
WeGo! Hawaii (Honolulu, HI)
RestVest (Wilton, CT)
SIREN (San Jose, CA)
Magical Motors (Phoenix, AZ)
Thriving Planet
Go Green Filter (Kennett Square, PA) – Top category winner
Seeds of Hope (Aurora, IL)
Save Our Bees! (Orlando, FL)
SunShutters (Sugar Land, TX)
Refillie (Bloomfield Hills, MI)
Digital Empowerment
Lemonerdy University (Chicago, IL) – Top category winner
CapyChat (Mercer Island, WA)
Space City Tech (Houston, TX)
MyPy Coding (McLean, VA)
Duckie (Carlsbad, CA)
To learn more about the 2023 Changemaker Challenge, visit this page.
Source: T-Mobile