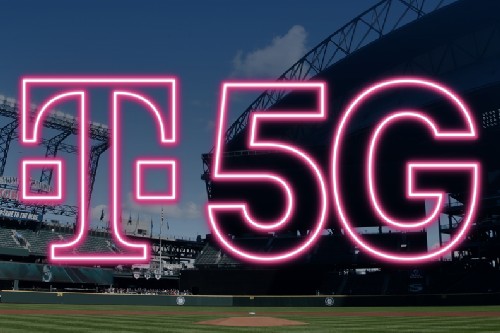 T-Mobile is celebrating its 10th year of being the Official Wireless Partner of Major League Baseball. In line with this, the Un-carrier is celebrating MLB All-Star Week by unveiling its new permanent 5G upgrades at the T-Mobile Park. The upgrades also extend across the Greater Seattle area.
With these network upgrades in place, the thousands of attendees can stay connected throughout the festivities of MLB All-Star Week.
T-Mobile's president of technology, Ulf Ewaldsson, said:
"There's no better place to give a taste of what's possible with T-Mobile 5G than our hometown. The upgrades we made to T-Mobile Park and across Seattle create an even better network experience for customers and enable game changing 5G capabilities for fans to enjoy long after the events of All-Star Week."
With the influx of tourists coming to the Greater Seattle area, T-Mo's network expansion supports these as well. The improvements offer the following:
2.4 Gbps+ peak speeds with stadium-wide averages 20-25 times faster than before.
5G UC connectivity stadium-wide, meaning every customer seated inside T-Mobile Park has access to T-Mobile's fastest 5G no matter where they sit.
More permanent 5G coverage and capacity upgrades across Greater Seattle in locations like Washington State Convention Center, downtown Seattle, Pike Place Market and Bellevue Marriott.
Thanks to these improvements, All-Star Week attendees can expect the following:
MLB Next: Brand-new AR app giving fans attending the T-Mobile Home Run Derby and All-Star Game the best of in-person viewing paired with the best of at-home viewing. AR overlays will fans with ball distance, launch angle, an interactive strike zone to view and replay pitches, and more. Users can also get audio of the live ESPN and FOX broadcasts, so they never miss a beat.
5G Automated Balls and Strikes: MLB will test its ABS (automated ball-strike) Challenge system on a national stage at the Futures Game, allowing calls to be challenged in real-time with decisions relayed back to players and fans — all powered by a 5G private mobile network from T-Mobile's 5G Advanced Network Solutions (ANS).
T-Mobile 5G BP: The popular show is back, giving fans at home first-person views of players warming up for the T-Mobile Home Run Derby. They'll see up-close views from the players' perspectives with 5G POV cameras on catcher masks, and for the first time in MLB history, an FPV (first-person-view) drone. Tune in on www.MLB.com, Facebook, Twitter and MLB.TV on Jul. 10 at 3:30 pm PT/6:30 pm ET.
As for the local Seattle fans, these experiences will also be available:
All-Star Bat Shop: Customize a free 18-inch baseball bat at T-Mobile's store at 1527 6th Ave. on Jul. 10-11 from 11 am – 6 pm PT. Stay tuned for surprise appearances from MLB All-Stars!
T-Mobile Tuesdays: Claim a free New Era All-Star Week baseball cap in the T-Mobile Tuesdays app starting Jul. 11 and redeem at participating T-Mobile stores in the area. Plus, customers nationwide can score free MLB.TV through Jul. 17.
T-Mobile 'Pen: T-Mobile customers get first access to the T-Mobile 'Pen in the outfield of T-Mobile Park, offering the best views of all the action, along with daily giveaways.
You can read more about today's announcements here and here.