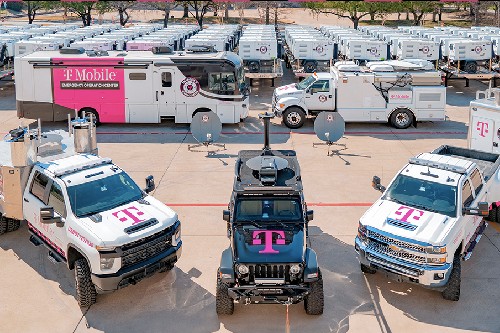 T-Mobile has deployed its Emergency Response team to the ongoing boulder wildfire in Oregon's Mt. Hood National Forest. The Emergency Response has put up a base at the Tygh Valley Spike Camp to boost network capacity for the brave responders.
To be clear, T-Mo's network was not affected by the wildfire. Its teams were deployed to the site to enhance the network to 324 users. This way, it can provide over 414GB of open and secure Wi-Fi to the crews assisting to deliver supplies and manage the command post. These responders are also able to download maps in real-time.
For its fast response, T-Mobile was able to support cellular traffic over 60GB for linemen, firefighters, and logistics personnel who are dealing with the situation on the ground. During their downtime, they are able to get in touch with their loved ones.
T-Mobile has encouraged agencies needing communications assistance during such events to reach out to their 24-hour emergency hotline at 888-639-0020 or to send an email at ERTRequests@T-Mobile.com.
Source: T-Mobile