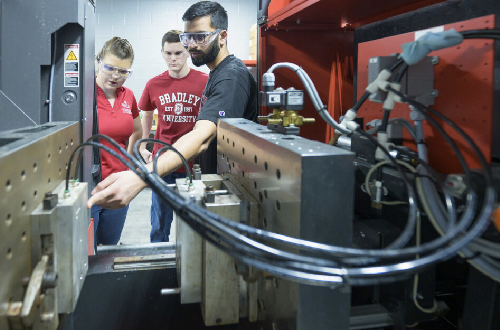 Bradley University is innovating something in the US. As announced today, they will be the first university in the country to make use of T-Mobile's 5G Advanced Network Solutions (ANS). In doing so, they aim to improve digital equity for its students, increase operational efficiencies, advance student success outcomes, and enrich innovative learning experiences.
Bradley University has entered into an agreement with T-Mobile over the latter's 5G Hybrid Mobile Network. This partnership will allow students to have better learning experiences through the Digitally Connected Campus initiative.
The partnership will also provide an iPad 10th gen with 5G connectivity to students, faculty, and student-facing staff members. This will come with a keyboard case and an unlimited data plan with 5G connectivity.
Christopher Jones, PhD, Vice President for Strategy and Innovation at Bradley University had this to say about the partnership:
"Partnering with T-Mobile will help us provide Bradley's students with the ability to learn in the same mobile-first environment that is increasingly prevalent in the professional world. Bringing 5G to our students and campus allows us to advance a digitally equitable learning environment and a holistically connected campus."
Bradley University's President, Steve Standifird, also added:
"We are thrilled to embark on this transformative partnership with T-Mobile, bringing cutting-edge technology to Bradley University, and revolutionizing the way our students learn, collaborate, and thrive in the digital age."
The iPad units will be distributed to 25% of the student body beginning the 2023-2024 academic year. A full launch will be in Fall 2024 to all students, full-time faculty, and student-facing staff members.
You can read more about this announcement here.
Source: T-Mobile