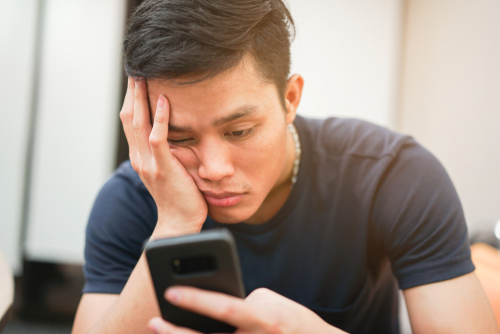 No, your Valentine did not ghost you. And it's not just you who's not getting any service on your smartphone. Thousands of other T-Mobile customers in the country also experienced a network outage earlier tonight.
As shared on Reddit, several other users were unable to make calls or do other basic functions on their devices. DownDetector revealed that there were more than 80,000 customers who reported the problem, which spread from California to New York. Affected users complained that service was either intermittent or was completely unavailable at times. Apple iPhone 14 device users had no cell connection instead of their device defaulting to an emergency SOS satellite indicator.
Thankfully, T-Mobile was able to start working on the issue right away with CEO Neville Ray tweeting:
"Our teams are rapidly addressing a 3rd party fiber interruption issue that has intermittently impacted some voice, messaging and data services in several areas. The situation is improving and we hope to have a full resolution very soon. We apologize for any disruption caused."
Those who were affected by the outage were able to get service back by toggling the on and off button on airplane mode on their devices. Although the issue seems to have disappeared on DownDetector now, you can use this temporary hack if your service gets disrupted again.
RELATED: The Verge