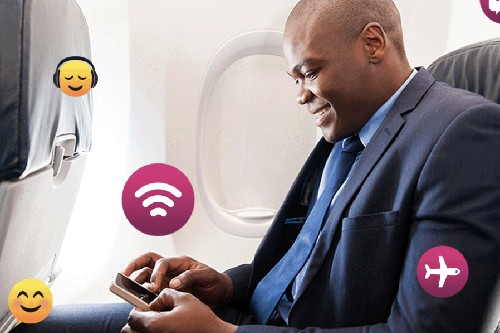 T-Mobile is giving frequent travelers more reason to enjoy their flights as part of its Coverage Beyond program.
Earlier today, T-Mobile partnered with Delta Air Lines to give passengers free Wi-Fi access. And this perk is even available to AT&T and Verizon customers.
As announced by T-Mobile CEO, Mike Sievert:
"At T-Mobile, we believe staying connected while traveling should be an easy, seamless experience. T-Mobile customers already get free in-flight Wi-Fi, and now we're partnering with Delta to bring that experience to all SkyMiles Members so that anyone flying Delta can enjoy online access from takeoff to touchdown."
The new Free Wi-Fi for SkyMiles Members perk will be available on most domestic Delta flights starting February 1, 2023. By the end of the year, more than 700 aircrafts are expected to offer free Wi-Fi too. The perk will be available on international flights starting 2024.
For more information, you can visit this page.
Source: T-Mobile