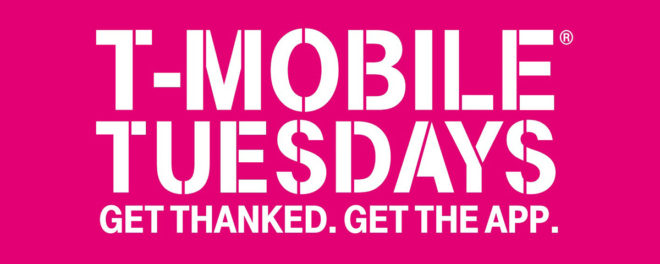 T-Mobile has a new item to give away to its customers. Using the T-Mobile Tuesdays app, the Un-carrier will be giving away a branded umbrella next.
This was earlier revealed by The T-Mo Report, who shared the images of what the umbrella will look like. The umbrella has an alternating panel of a solid black and one with T-Mobile's shortened logo. It has a plastic handle and an expanding metal center pole.
This freebie comes pretty handy especially during the rainy season when one can never have too many umbrellas around. Right now, there's no announcement on when this freebie will be given away. But the report believes it won't be too long now.
Source: The T-Mo Report